my interview with rumer willis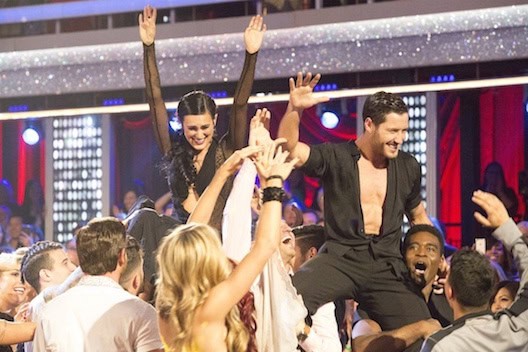 The new season of Dancing With the Stars doesn't start for another couple of  months and, I don't know about you, but I need a fix so I'm posting my phone interview with Rumer Willis, who won Season 20 with cutie pie Val Chmerkovskiy. 
According to Rumer, being named champions meant so much more to the pair than simply taking home the coveted Mirror Ball trophy.
Not only did it push them both out of the shadows of their famous family members (Rumer's parents, Demi Moore and Bruce Willis, and Val's older brother and DWTS fan fave Maks) but it helped Rumer overcome years of low self-esteem due to bullying.
I caught up with Rumer at Dancing With the Stars Live! in Costa Mesa last summer, where she gave an impassioned speech that had audience members in tears. An old soul, Rumer is serious and thoughtful. Because she fractured her foot, she was singing instead of dancing on the tour, and her voice has a deep soulfulness that reaches way beyond her 26 years.
"Don't let anyone limit you," she told the sold-out crowd. "People always put me in a box, labeling me as this tattooed, edgy girl. Well, sometimes I want to be a princess, too."
Here's what else she had to say about her experience.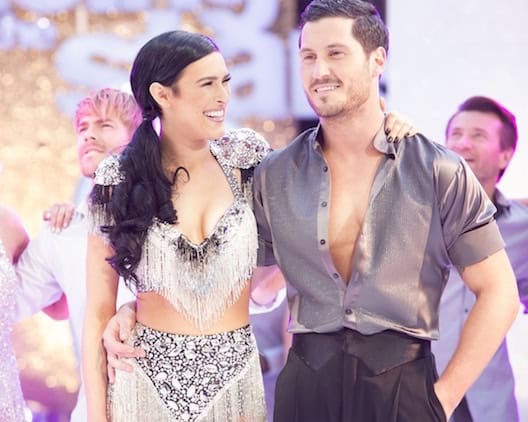 What made you decide to do Dancing With the Stars in the first place? Have you always been interested in dance?
I've never danced before. When the opportunity arose, I thought, "What a wonderful chance to learn how to ballroom dance with someone who's a world champion." It just sounded like a lot of fun.
How was your first meeting with Val?
I was really excited because I thought he was one of the best dancers. With his particular style of teaching and his attitude and personality, I felt like we immediately gelled. We're very similar and we have a very similar sense of humor.
You became a contender right from the beginning. What was that first dance like?
We put a lot into that first dance. You get three weeks to prepare, and I grew quite dramatically over that period. When we finally got to perform, it was one of the best times of my life. To have worked so hard for something and have it come to fruition was amazing.
Did you believe you had a shot at winning then?
I think everyone goes into it hoping they can win. I knew that I had a great partner.
What was the hardest part of Dancing With the Stars for you?
Being on a reality show was definitely outside my comfort zone. Plus, dancing six or seven hours a day was quite a big change for me. Once I got into the swing of it, though, I loved it.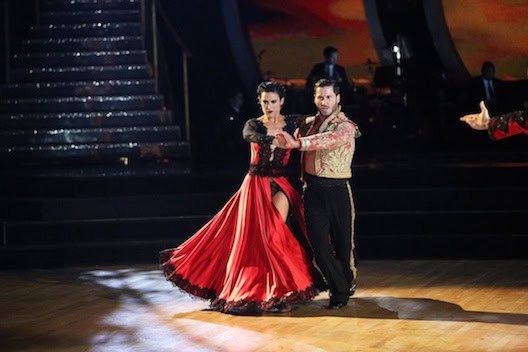 How did the experience differ from what you expected?
I try to go into any new experience without expectations. That way, you're more surprised and you can't really be let down. I was actually very happily surprised with the experience and what it gave me.
What did it give you?
Confidence and a desire to continue to strive to challenge myself and try new things. I not only made a great friend, but the partnership Val and I had was incredible. We taught each other a lot and I don't think I would have gotten to the end with anyone but him.
What did the win mean to you?
It meant the world. It was such a validation of everything we had worked toward. Everything that I'd worked toward and everything that he'd worked toward for so many seasons. It was especially rewarding because there was a particular drive and motivation we both had. We weren't trying to win for ourselves. We were both really trying to win it for the other person. I think when you have a desire and a passion for something to happen that's not for yourself, it's easier and more in your reach.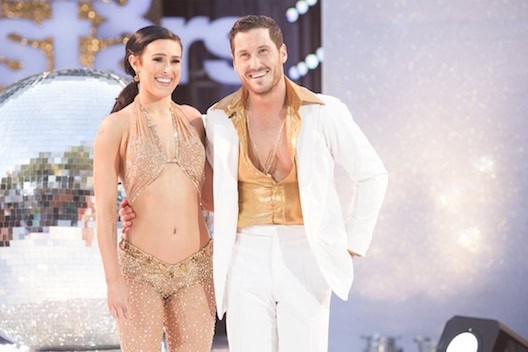 You've been very open about your struggles with bullying, and have become a real role model for many girls. Can you talk a little about that?
One of the biggest blessings of the show was that I found the ability to have a voice and give people a chance to get to know me. And without it necessarily being my intention, I became a role model. That's such a great gift to me because if anything can come out of all my hardships and struggles that will help and inspire others and make them not feel so alone, that's incredible. That's all I could ever ask for.
Are there any stories from fans that really touched you?
So many. I actually had a girl come up to me after the show the other night and her mom pulled me aside and told me her daughter had been struggling with bullying. She was in a really dark place and when she watched the show, it made her feel better. It was actually the first time in a long time she'd felt any hope. That meant everything to me. I know what it's like to be in that place. To hear that something I said or something I did helped her get out of that place was very fulfilling.
I would imagine you feel so empowered by your victory. You can do anything! What's next?
I don't know what's next for me yet. I hope I'll be able find something I love that pushes me as much as this did.
All photos courtesy of Faculty/ABC.