"jackie" movie review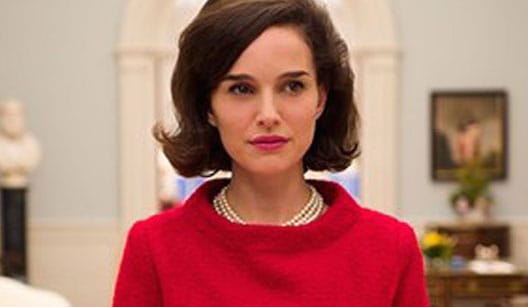 Sorry, Amy Adams, Emma Stone and Emily Blunt, but this year's Academy Award for Best Actress is pretty much guaranteed to go to Natalie Portman for her stunning portrayal of Jacqueline Kennedy in Jackie.
Not only does she channel the First Lady's look, mannerisms and, oh, that distinctive voice, but she transforms herself into a woman we all thought we knew so well and reveals a whole other side of her. Her performance is haunting.
The movie takes place after John F. Kennedy's assassination as the nation mourns for its beloved President, and Jackie mourns for her husband. As she grieves in front of the world, she must come to terms with the legacy she wants to leave — both her husband's and her own.
Talk about a profile in courage.
Portman is a marvel as she shows us both the public and private faces of Jackie. With grace, dignity and the personal style that continues to inspire more than half a century later, she stands up for her beliefs, determined to do things her way, despite the fact that she's constantly forced to endure mansplaining.
But, alone in her room in the White House, she gives in to her raw grief. It's heartbreaking to watch her take off her blood-stained clothes and try to escape into her fantasy world to the soundtrack of John's favorite music.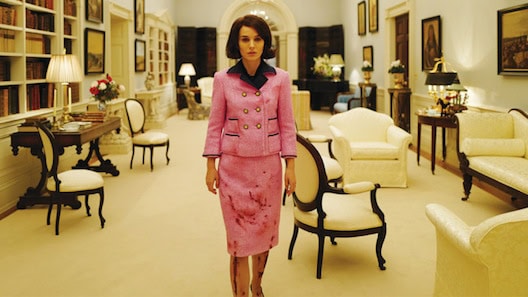 I've felt a special connection to the former First Lady since my daughter, back in second grade, donned a homemade pink pillbox hat and decorated the cover of her book report about Jackie Kennedy in the pink boucle of that iconic Chanel suit.
I don't think I took my eyes off the screen once during the movie. I found Portman's performance gripping, and I was fascinated by the story's perspective, especially when Jackie wonders, "What did we truly accomplish?" and then sets out to turn her husband's short tenure as President into the stuff of legends. It gave me a new respect for the power of this one woman who may have quietly done more for JFK's legacy than he himself ever did.
And, of course, seeing the movie after the election, it's impossible not to compare the White House then with the White House now.
But all I will do here is quote Jackie, who bemoans, "There won't be another Camelot." Seriously.