You are here:
Home
/
Social Good
/
support heifer international and pass on the gift
support heifer international and pass on the gift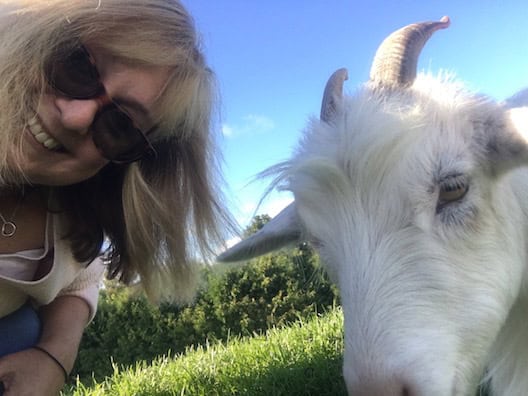 Thank you to Heifer International for sponsoring this post and for 
the amazing work you do. All opinions are, as always, 100% mine.


I've been doing a lot of research on organizations to support this holiday season, and one of my favorites is still Heifer International.
As an animal lover, I am so moved by the idea of gifting animals to families in need to help sustain themselves and their communities.
The goal of every Heifer project is to help families achieve self-reliance by providing them with the necessary tools — in this case, goats, sheep and even bees. In effect, it's giving them a small business so they can sell or trade items like milk, wool and honey at market. It also helps them feed and clothe themselves, and, ultimately, climb out of poverty.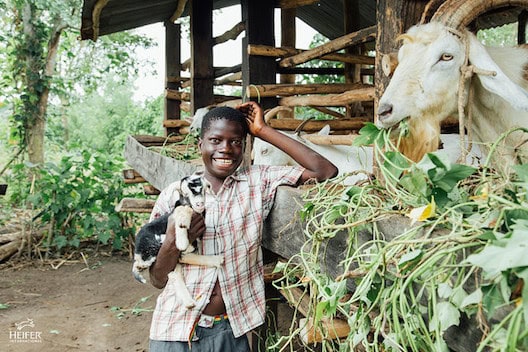 The core of Heifer's model — and something I adore — is the idea of Passing on the Gift. This means families share the training they receive, and pass on the first female offspring of their livestock to another family. This extends the impact of the original gift, allowing a once-impoverished family to become donors and full participants in improving their communities.
How empowering and forward-paying is that?
By 2020, Heifer aims to help 4 million families achieve living incomes. This income will allow them to send their children to school, feed themselves adequately across every month of the year, and have proper housing, water, hygiene and other essential resources. Just look at the difference it makes:
Although there are lots of ways to help, Heifer's animal gifting program is a fantastic way to teach kids about the power of giving because kids love animals! You can even make your own goat to Goat-a-Bomb a photo — which I hope you'll share on social media using hashtag #GiveHeifer.
Please check out the Heifer International catalog and remember that the impact of every gift you give from it is multiplied so many times over.
I just bought a goat in honor of the people who took me on the trip where I took the picture of me with the beauty above. I hope you'll gift an animal, too, and pass on the gift.
Follow Heifer International on Facebook, Twitter, Instagram and YouTube.