chef alex pasco redefines spa food at mii amo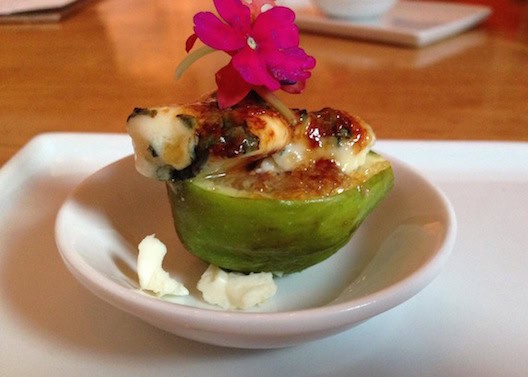 My daughter and I were invited to spend a few days at Mii Amo at Enchantment Resort in Sedona last summer, where we indulged in simply luxurious treatments at Mii amo Spa and luxuriously simple meals by Chef Alex Pasco at Mii amo Cafe.
We were expecting healthy but boring food — it's a spa cafe, after all — but we were so blown away by the fresh ingredients, delightful tastes and unique combinations, we ended up eating almost every meal there.
In fact, we were in such a blissful state, we decided to have a little chat with Chef Alex.
In our robes, of course.
How do you keep the menu so fresh for guests who do eat three meals a day here?
Variety is one of the biggest challenges we have faced. We started by adding a third dinner menu onto our rotation, then expanded our breakfast and lunch menus. I think what really helps, though, are the features we serve at all meal periods. My team and I are constantly brainstorming new ideas, highlighting unique ingredients and testing new recipes and concepts. Our guests love to be a part of that. That said, we'll happily make you whatever you want. If you want pancakes for dinner, great! You want to build your own dish from things you see on the menu? Right on!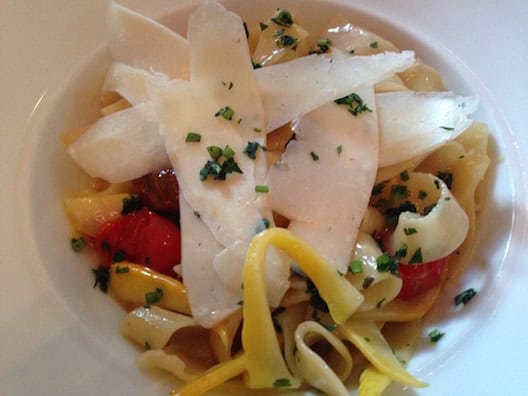 What's the biggest challenge about creating a spa menu? What does "spa menu" even mean to you, as a chef?
The hardest part was not thinking about it as a spa menu — read: steamed vegetables and skinless chicken breast. It's a menu of delicious food that I would order anywhere. I write my menus and then I go back and say, "How can I make this dish as nutritious and light as possible?" For me, healthy eating means moderation and variety. I love butter! I have a serious sweet tooth. As long as we're portioning appropriately, and being smart about our sugar and fat intake, we're on the right track.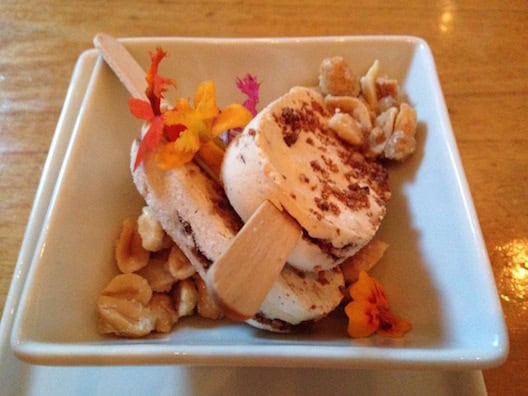 I've read that Mii amo is a big proponent of "Intelligent Cuisine." Can you explain that?
Intelligent cuisine is being aware of what you're eating. Being a knowledgeable diner at home and when you're out helps you make the right decisions for you and your diet. As chef, that means doing my best to educate my guests about what they're eating and being able to answer their questions.
How do you get the food to taste so good when it's actually healthy?! You make it taste like we're cheating!
Spices, herbs and the right flavor combinations. Ingredients that are well sourced will speak for themselves on a plate if you let them.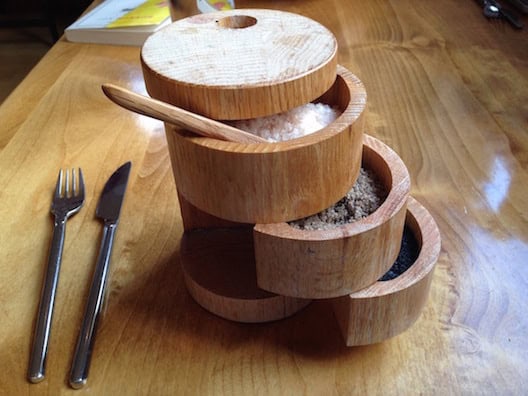 Talk about presentation. Everything is so beautiful, including those gorgeous artisan salts.
Plating is so important for us. Everyone is always a little skeptical during their first meal. They come in with an idea of what spa food is and it's always fun watching their faces when the food starts to go out. Our eyes whet our appetite, and I like to surprise our guests with the plates.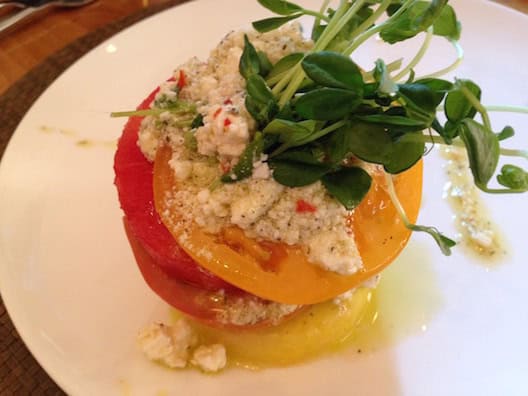 What is the biggest misconception about spa food?
That it is less than the food of other restaurants. One of the things I love about being a spa chef is that for a lot of people our food is more than just a meal, it is a part of their journey. For some, it is a part of their healing, and others, their celebration. Others come with dietary restrictions and are thrilled with our ability to not just accommodate them, but wow them. I have had guests cry during their last meal, saying they never felt so nourished and I have had others try to drag me home with them. It's a wonderful feeling being able to connect with guests that way.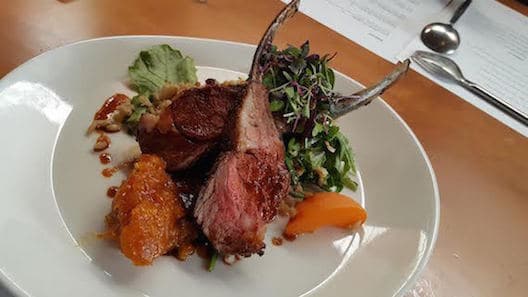 What are your favorite ingredients to use?
Ingredients I have never used before. Seriously, nothing gets me more excited than knowing I get to play with a new food in the kitchen. I'm like a kid before Christmas! I can't sleep and I end up going in to work at 6 a.m.
 Tell us about the Juice Bar. Between the two of us, I think we tried every single flavor!
For me the Juice Bar is about two things. First, it is about exposing our guests to a health trend that they may not otherwise partake in. Second, it is about staying cool and hydrated. During the day it is practically non-stop at the Juice Bar and, like you, everyone wants to try them all. Our most popular is definitely the Pomegranate Paradise.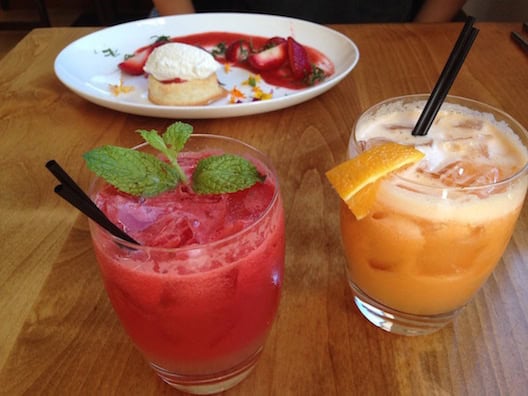 What's the philosophy behind the open kitchen?
I think it is so important for guests to see the food being made, and to see the passion my team and I have for the food, and the care and effort that goes into making the food. It's more than that, though. For a long time, I think people lost the connection to the food they were eating. Fast food was king and if people couldn't get it now they didn't have time to wait. But good food is worth waiting for and healthy, good food even more so. I want our guests to be able to see how their food is handled and treated before it gets to them. The way we respect and appreciate the food in our kitchen is a direct reflection of the respect and appreciation we have for our guests.
How does Sedona – and the Southwest, in general – influence your menu?
Our food is very much a reflection of our location and the culture here. We strive to use local ingredients and work with local growers and farms. This part of Arizona has a lot more to offer than you would think. It's not just prickly pear and chili peppers. I love to go foraging, whether it's for mushrooms and watercress or berries and edible flowers. There is something really inspiring about finding food in the wilderness and bringing it back to share with our guests.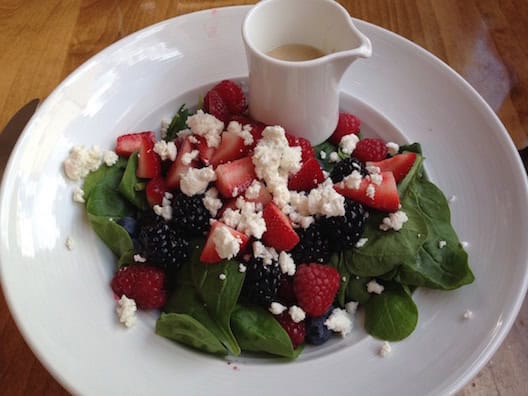 Any new dishes you'd like to share with us?
I am actually right in the middle of putting together my new menus. Two of the dishes I am really excited about are kind of on opposite sides of the spectrum. On the one hand, I have a vegan falafel with pistachio and fig couscous. On the other hand, I have venison tenderloin with Brussels sprouts, fall latkes and a pomegranate reduction. Whether you're a vegan or a meat eater, I think we have plenty of food coming along this to get excited about.