"seymour: an introduction"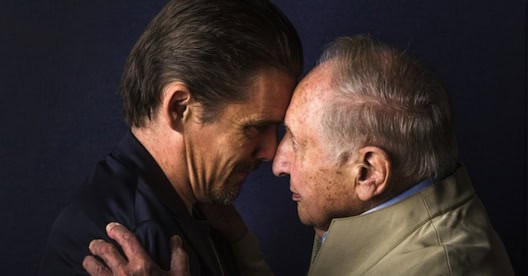 I love finding little gems of movies that introduce me to subjects I knew nothing about and that make me think about them long after the credits roll.
Seymour: An Introduction is one of those little gems.
Ethan Hawke – yes, that Ethan Hawke – directed this documentary about Seymour Bernstein, the acclaimed pianist who gave up performing at the age of 50 to teach his craft instead.
Now, at 88, Bernstein is like the grandfather you wish you had – wise, generous, caring, adorable. He speaks quietly but passionately, and you can see why Hawke fell in love with him. You will, too.
Hawke met Bernstein at a dinner party, and shared with him his struggles about acting and commercialism and success and crippling stage fright. "You should be nervous!" Bernstein assured him. Ironically, though, that performance anxiety is one of the reasons he stopped doing concerts more than 35 years ago.
Bernstein's profound conversation with Hawke, at a time when the actor wondered what he was living for, was the inspiration for this intimate, Super Soul Sunday-worthy film and it just may change your perspective on art – and life – as well.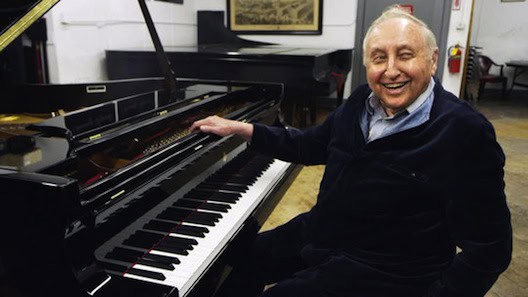 According to Bernstein, the struggle is what makes the art. "Music and life both have dissonance, harmony and resolution," he says. "Without the dissonance, we wouldn't know the meaning of the resolution."
It's so moving to watch Bernstein gently go about his everyday life, pulling out the sofa bed in his cozy, one-room apartment – "I thrive on solitude," he confesses – and teaching his master classes. He is the antithesis of J.K. Simmons' character in Whiplash, compassionately encouraging his students to keep reaching further. He asks permission to touch their abdomens to demonstrate their breathing and points out, "Most of us breathe so poorly, it's a wonder we're alive."
One of the great joys of the film is getting a behind-the-scenes look at Bernstein testing pianos at Steinway. "Every piano is different," he explains. "Just like every person." He plays a chord or two on each one, critiquing them with words like "horrid," until he sits down at one and his face lights up. "Gorgeous," he says, awestruck, obviously delighting in the sound. "I've never played on a piano like this."
If music is a reflection of the person playing it, it's no wonder Bernstein's work has been so acclaimed. He is authentic, appreciative and emotional. He cries, remembering playing for the soldiers on the front lines in Korea, and he reverently refers to one piece of music as "just impossibly beautiful."
Bernstein paid Hawke a great honor by accepting his invitation to play for "Ethan's theater group," and Hawke pays that forward by honoring us with a front seat to the stunning performance.
Seymour: An Introduction is a movie for every student of music and every student of life. I'm still trying to figure out the significance of the title, which is also a J.D. Salinger story – Ethan? Anyone? – but, more importantly, I'm also trying to figure out how to live like Bernstein, to practice my craft until it becomes art, to be true to myself, to appreciate the music of my life.
"I never dreamt that with my own two hands, I could touch the sky," marvels Bernstein.
By simply being himself, he makes us believe we can, too.