tedx san diego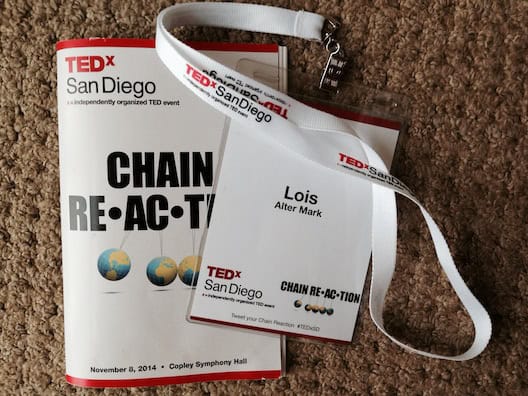 If you've ever watched a TED talk on YouTube, you know how inspiring they are.
Well, they're even more inspiring in person.
Yesterday, I got to attend my third TEDx San Diego with my friend, Ruth, and, as always, I came away feeling energized and ready to change the world.
Here a few highlights:
The 16-year-old high school junior was born with VATER syndrome, and has undergone fourteen major surgeries on different parts of her body, including her spine and abdomen. This year, she became the world's female planking champion, as certified by the Guinness Book of World Records, holding a plank for a record one hour and twenty minutes. Her talk was called, "What's Wrong With Me? Absolutely Nothing." She was awesome.
The founder of the Women and Innovation Lab spoke about "The Surprising Neuroscience of Gender Inequity," and it was fascinating to learn how our brains use the images it sees in the media to make assumptions. We are all guilty of stereotyping, and need to be aware of using pictures of women to represent nurturers and men to represent leaders.
The author of the bestselling Choose Yourself talked about his own rise and fall – and rise – with humor and hard-earned wisdom. I actually took a ton of notes during his talk because he offered so many practical tips, including the idea of improving just 1% a day in whatever area you need – physically, emotionally, spiritually. He described complaining as "draining" and put a whole new spin on spirituality as "emotional gratitude." I love that.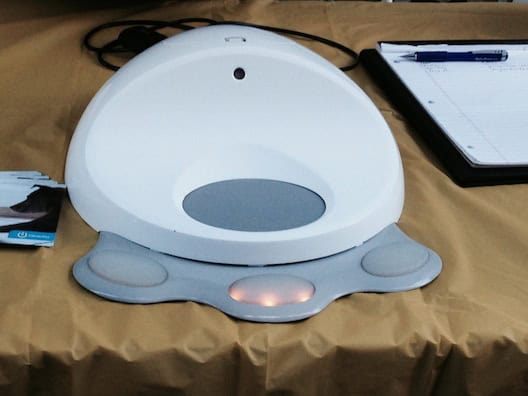 We spent a while in Innovation Alley, where newly-launched and soon-to-be-launched tech products were on display. Our favorite by far was the Clever Pet, a game to keep pets stimulated. You set specific light patterns for them to follow and, when they get it right, the little door opens and rewards them with food. Forget smart phones. We're going to raise a whole generation of smart dogs!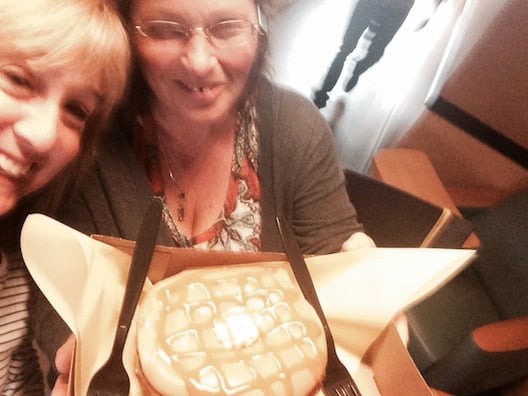 Okay, this may be the real reason I'm still energized today. Ruth and I started our day here, and Michael and I ended it with the box I brought home. Ruth and I shared a caramel latte donut, which we talked about a good part of the day. Yes, the picture is a little blurry because I was so excited to just eat it. And, yes, that is ONE donut. With cream on top. She took a bite and claimed it was "donut perfection." I took a bite and said, "I just want to cry." I get emotional about a good donut.
The theme of this year's TEDx San Diego was "Chain Reaction" so I'm sharing all this in the hopes that my enthusiasm will cause you to check out some of the speakers, watch some videos, come up with some ideas and go out and make a difference in the world.
Or at least enjoy a donut.