always discreet at cvs, plus a great giveaway right here!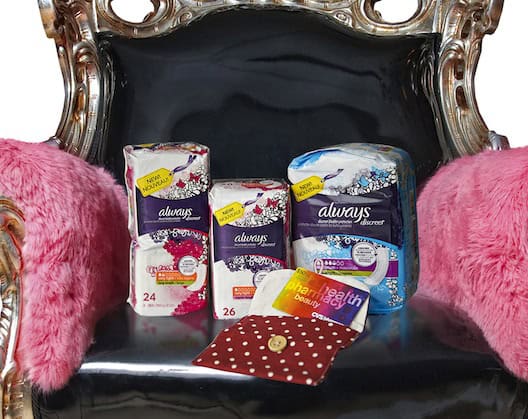 This is a sponsored post. All opinions are, as always, 100% mine.
I always use Always. Always, meaning, yes, sigh, still. If they'd been around for 44 years, that's how long I'd have been using them by now.
In fact, I will probably always use Always.
You see, I've been loyal to the brand since its inception in 1983 and, now, because I've reached an age that apparently requires a whole new product, they've come through with Always Discreet right in time to save me embarrassment, just like they've always done.
I will admit that, recently, I've laughed so hard, tears have run down my thighs. The same thing has happened when I've coughed too hard. Or sneezed. Or Zumba-ed. And I know it's happened to you, too, because so many of you have shared those personal moments with me.
If we had been wearing Always Discreet, we wouldn't have had to worry. Always Discreet, available at CVS, offers a full range of urinary incontinence products for women who may suffer from overactive bladder symptoms as a result of stress incontinence, urge incontinence, or both.
This is such a common problem for women, and Always Discreet is such an easy and empowering solution.
Try it yourself. CVS is offering a FREE sample plus a $1 off coupon when you purchase Always Discreet. Click this link to get your free sample and coupon.
Plus, I'm giving one lucky winner a prize package including Always Discreet Incontinence Pads and Liners, a discreet sanitary pad/napkin holder and a $50 CVS gift card.
For a chance to win, simply leave a comment below. For a second chance, Tweet this:
[bctt tweet="Free sample of @AlwaysDiscreet, $1 off @CVS_Extra + #giveaway! #AlwaysDiscreet"]
Contest ends on November 30 at midnight Pacific time. Winner will be notified by return email. Prizes can only be sent to a U.S. mailing address.