the best mother's day gifts are at best buy!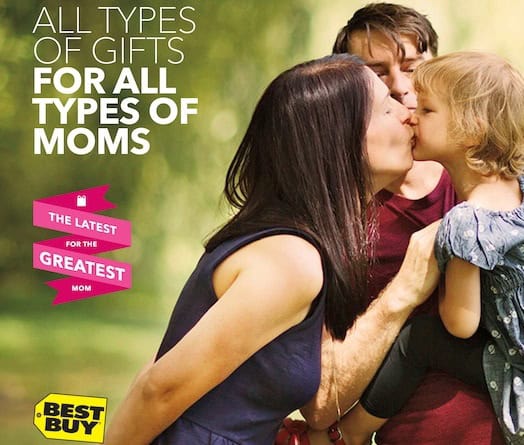 After being a mom for almost 25 years, I've finally discovered the best way to ensure a happy Mother's Day. I now email a subtle hint to my family, like, "OMG, wouldn't this Canon Selpy CP910 Wireless Compact Photo Printer be perfect on our next trip?" or "Wow, isn't this LifeProof frē iPhone case awesome?"
Then, being the helpful mom I am, I include a link pointing them in the right direction. That way, I get the gift I want and genuinely squeal in delight when I open it, while they proudly feel like it was their idea. Win win!
This year, I'm linking to the Best Buy Gift Center. I'm always sharing the latest finds from Best Buy with them so this will seem perfectly natural. They know I'm all about Best Buy's low-price guarantee, which we've used in the past, and they'll be glad there's free shipping on orders over $25.
What I especially love about the Gift Center is that it takes the guessing out of gifting by featuring great suggestions for all kinds of moms. Whether you're a fitness mom, a foodie mom, an on-the-go mom or an adventurer mom who loves to travel (like me), there's a list of items hand-picked just for you.
Here are the items on mine, and, FYI,  I would be overjoyed to receive any of them:
* GoPro Hero 3+ Black Action Camcorder
* Nikon D5300
* Nikon AW120 Waterproof Camera
* Samsung Galaxy S® 5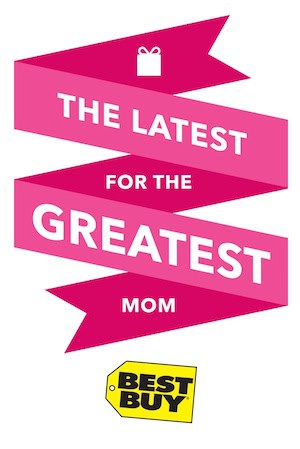 * Canon Selphy CP910 Wireless Compact Photo Printer
* Canon R50 HD Camcorder
* Google Nexus LTE (Connected) tablet
* Samsung GS5 Otterbox Defender Case
* juice pack air Charging Case for Apple iPhone 5/5s
* Lenovo Yoga 2
* Lowepro Photo Traveler 150 Bag
* LifeProof – frē Case for Apple® iPhone® 5 and 5s
* iPad Mini Defender
* Dynex™ – External Battery
* LG Tone Pro
* Logitech® Ultimate Ears BOOM Wireless Bluetooth® Speaker
* Slingbox 350
I could really use the photo printer and phone case I mentioned originally. They would be fantastic to take on trips, and they're both in the surprisingly extensive "Under $100" category. My dream gift, though, would be one of those camcorders. Imagine the fun moments I could capture on video as we travel around the world – or just around the corner.
So, I'll be sending out my family email today and keeping my fingers crossed.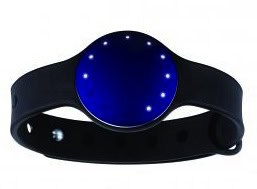 Meanwhile, I'm wishing all of you a happy Mother's Day, filled with everything you want. To get you started, here's a special offer for 20% off the Misfit Shine, which I've been loving!
Which list will you be sending to your family?
I received a Best Buy gift card for writing this post. All opinions are, as always, mine.