boconcept and mads mikkelsen: two danish icons together onscreen!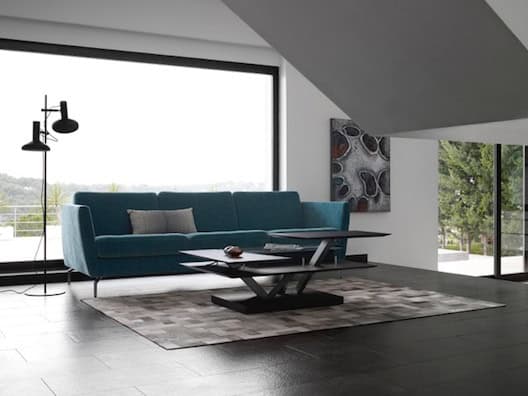 I'm thrilled to feature this sponsored post today because I've been drooling over the furniture at BoConcept ever since I moved into my first apartment in college. I love the Danish retailer's contemporary look and clean lines, and can easily picture myself living in that airy space, above, and spending days just reading on that Mezzo couch, with my iced tea on the table.
Unfortunately, though, that gorgeous room already belongs to BoConcept designer Morten Georgsen, who opened up his villa in Spain for the shooting of "The Call," the first of two exciting new BoConcept films starring Mads Mikkelsen, star of the hit TV series, Hannibal.
It's appropriate that BoConcept would team with another Danish icon — Mikkelsen has been one of the country's most popular actors since his appearance in the James Bond classic, Casino Royale — in order to show how they can make the most out of a space in terms of both style and function.
"I very rarely take on commercial roles, but these films are different," said Mikkelsen. "BoConcept allowed professional film makers to do what they do best and I am very happy to have had the opportunity to create something unique and special together with a team of great Danish colleagues."
Take a look:
I hope you noticed the opportunity to win your own home makeover and $5000 worth of BoConcept furniture. I don't know about you but I've got my eye on this luxurious Mezzo bed.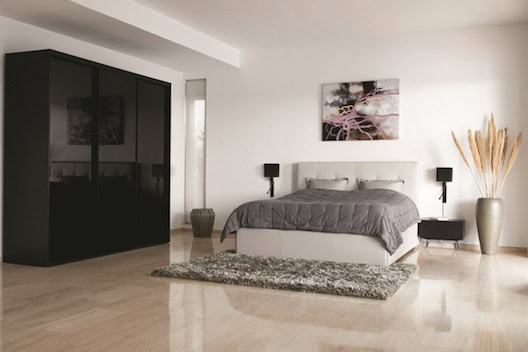 The decor definitely takes on a starring role in "The Call," along with Mikkelsen and Swedish actress Malin Buska. The real scene-stealer, to me, is that stunning Imola chair at the end of the film.
"Mads' great performance and look is the perfect match for BoConcept, as is clearly expressed with the image of him sitting in the Imola chair. They just look great together," says BoConcept CEO Torben Paulin.
Yes, they do!
The second film, "The Guest," will be launched later this year. Meanwhile, you may want to make "the call" to BoConcept and let them help you create the perfect set for your own home movies.