cool stuff for summer – or any time!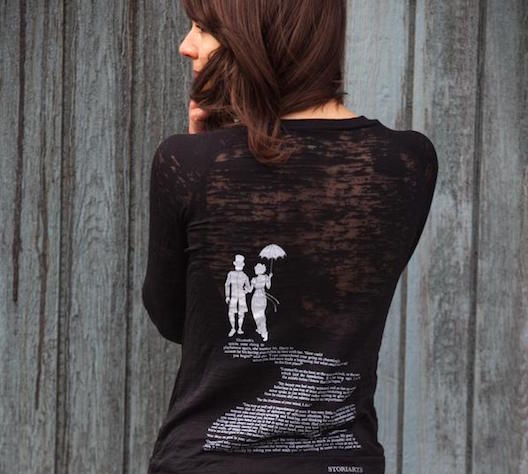 I get tons of products to test and review but, as you know, I only feature the ones I would truly recommend.
Here are some of my recent favorites. And, because I'm trying to de-clutter, I'm going to give away some of them so leave a comment below to be entered to win one.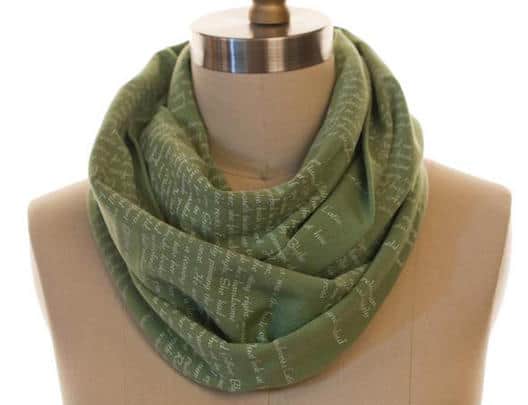 Well, there's no doubt I would love a company dedicated to Literary Apparel! Storiarts features t-shirts, writing gloves and scarves designed with passages from some of your favorite books. Imagine how cozy you'll feel wrapped in words from classics like Alice in Wonderland, Pride and Prejudice and The Raven. I opted for the Anne of Green Gables scarf, which is soft and pretty and inspires me to keep writing. Plus, it gives me something to read when I'm waiting on line. BONUS: Storiarts is giving my readers an exclusive 10% discount good through the end of August. Just use code OASIS when checking out. Go and stock up on holiday gifts now!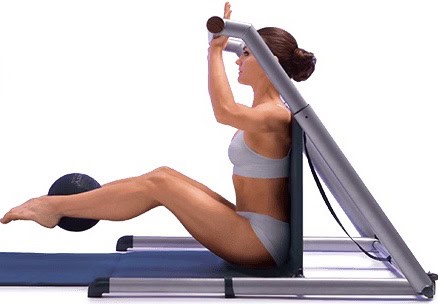 If I wasn't trying to downsize, I would use the Fluidity Bar all the time because it's like a class in itself. It comes fully assembled (thank you!), sets up in a few easy steps and can be adjusted for your height and level of flexibility. The Fluidity program is taught in top New York City health clubs, and founder Michelle Austin brings the classes directly to you through three DVDS that will kick your ass — and shape it. She offers beginner, intermediate and advanced workouts using the unique Fluidity Bar and your own body weight. Having a piece of professional equipment like this in your home just may be the game-changer in your exercise routine. If you live in San Diego and will use it, let me know.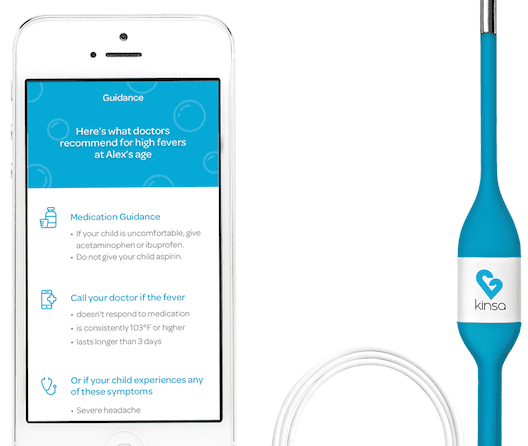 Billed as The World's Smartest Thermometer, this little beauty plugs into your phone and gives you an accurate temperature in 10 seconds. You can use it orally, under the arm or rectally and the free app helps you keep track of your whole family's health history. Kinsa has won a bunch of awards, and I can see why. I wish I'd had this when my kids were little and could be distracted by what's happening on the screen (although — ha ha! — cell phones didn't exist back in the dinosaur era).
My Passport Ultra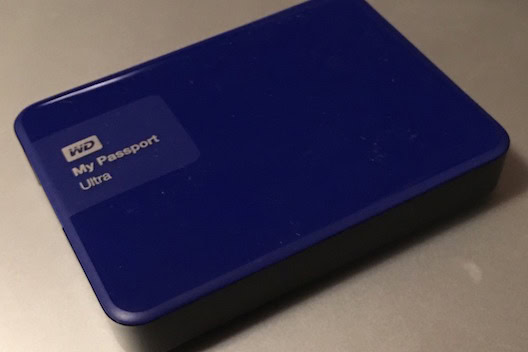 When I started traveling so much, I used to panic about losing the hundreds of photos I take on each trip. Since I discovered My Passport Ultra, that's no longer a worry. This premium storage unit is small, light and so easy to throw in my bag. It provides automatic backup and storage, and you can even encrypt your files for extra security. Don't go on vacation without one of these in your carry-on. You will thank me for this.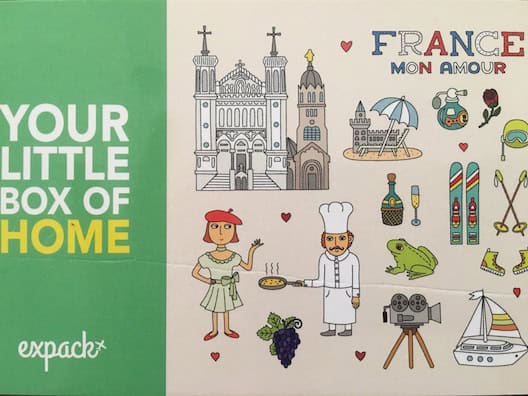 This new subscription service literally offers expats a taste of  home. Once a month, you can get a box of at least five full-sized goodies from France, Puerto Rico or the U.K. I tried the France box, which included liver pate, a mint drink, nougat, pastilles and a box of St. Michel butter biscuits that we devoured in a day. I may not be an expat but this box definitely reminded me of Paris, and made me want to go back!
I'm a big believer in shopping with a conscience, and these great bags, which are created out of repurposed plastic netting, make that a joy. Handcrafted by Cambodian artisans — many of whom are victims of land mines, physically disabled or deaf — they come in a variety of styles and colors and are likely to become your go-to bags for different occasions. My personal favorites are the Brooklyn messenger bag, the Moxie crossbody and the Terra toe. It's worth getting all three because 1) you'll love them 2) every 15-20 pieces sold in the US provides fair wage for one month for a woman in Cambodia 3) a portion of each sale benefits Nothing But Nets, an organization that provides mosquito nets to families in need.
For a chance to win any of this cool stuff, you must be a subscriber to my weekly newsletter. If you're not a subscriber, first sign up in the right sidebar of this page. Then, simply leave a comment below, telling me which items grab you. Contest ends on July 31 at midnight Pacific time. Winners will be notified by return email. Prize can only be sent to a U.S. mailing address.