happy national tequila day!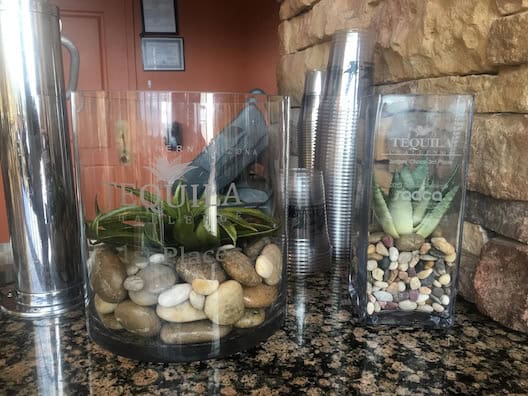 Well, I am apparently at the right place at the right time since it's National Tequila Day and no one celebrates the occasion better — and more often! — than JW Marriott Starr Pass in Tucson, Arizona.
Every day at 5:30 p.m. guests gather on the aptly-named Salud Terrace for the highly-anticipated Tequila toast.
Starr Pass features more than 150 artisan tequilas and each day they offer a complimentary shot of a different one. For last night's toast, we enjoyed Maestro Dobel Silver Tequila which I learned "has won more gold medals than most Olympians." That seems to be true for Starr Pass' own tequila collection, as well.
Now, I have not been a tequila drinker since my tequila sunrise days back in college but I love this tradition because, more than the actual drinking, it's about the storytelling.
The Tequila toast revolves around the legend of Arriba Abajo — you toast by saying, "Arriba, abajo, el centro, al dentro," which means "up, down, out and in." What makes it so special, though, is everyone gathered together to raise a glass to each other and their beautiful surroundings.
To hear the whole story of Pancho Villa and his quest to win his beloved's hand in marriage, you'll have to come visit JW Marriott Starr Pass. (There are so many other reasons you should do this, too, which I'll tell you about in another post.) Meanwhile, here's a snippet:
I'm excited about joining everyone on the Salud Terrace again at 5:30 today — which is actually National Tequila Day — and toasting to this legendary love story, to my own love story and to the amazing gratitude I feel for the opportunity I've been given to experience all of this.
And, of course, to all of you. xo
Salud!