these gold toe socks are oh. so. soft.
Thanks to Gold Toe for sponsoring this post and for the awesome
socks which I'm wearing right now. All opinions are mine.


Okay, I'll admit it. I get cold feet a lot. Even when I get into bed at night with Michael.
No, dear readers, I am not insecure. Or a scaredy cat. Or a worrier.
I just literally get cold feet.
I know all of those women's magazine articles say that wearing socks to bed is a no-no but that advice is likely to change because of these Gold Toe Ultra Soft Oh. So. Soft. socks. They are so cozy, I just smile to myself when I find Michael playing footsie with me in order to get some of that softness for himself.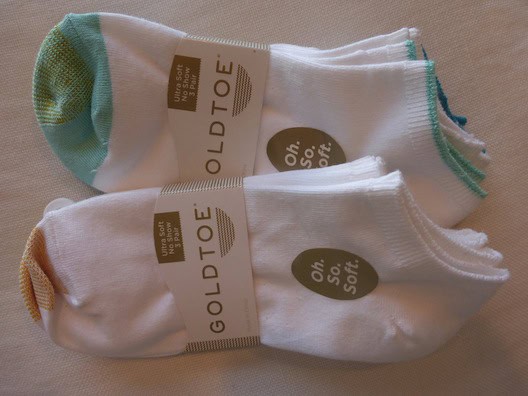 What's amazing about these socks is that they actually live up to their name. They are genuinely Oh. So. Soft. Although they feel luxurious, they're affordable and, unlike most of my other socks, they stay just as soft even after numerous washes.
I've been a fan of Gold Toe for years because those signature reinforced toes are really durable, even when I'm way overdue for a pedicure — which is most of the time. Now, I've developed a soft spot for these Oh. So. Soft. socks and am pretty much living in them.
I cuddle up on the couch to read with them on.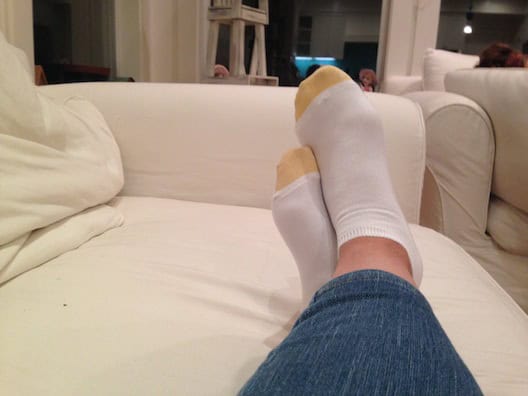 and I even play tennis with them.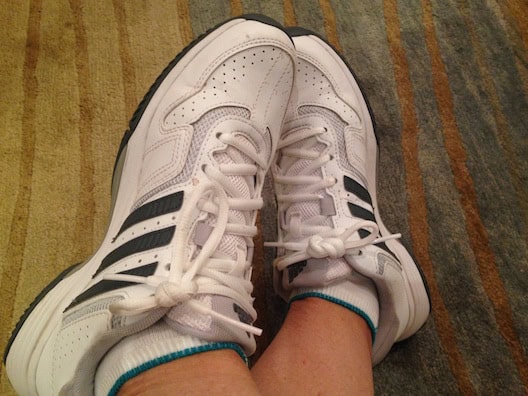 They may not make me a better player but they sure make it easier for me to focus on the game because, unlike my other socks, they don't fall down or bunch up while I'm playing. And my sneakers just glide over them because they're so light and, well, did I tell you how soft they are?!
You know I'm a sock person because I've shown you my sock drawer in the past. Well, I'm thinking it's time for me to clean it out again and replace most of them with these Ultra Soft Oh. So. Soft socks. In fact, just saying their name conjures up images of being enveloped in layers and layers of cozy blankets and pillows. And that makes me want to get right back into bed.
With my socks on.
Follow Gold Toe on Facebook, Twitter, Instagram and Pinterest.
This is a sponsored post written by me on behalf of Gold Toe.