a video tour of our viking delling stateroom!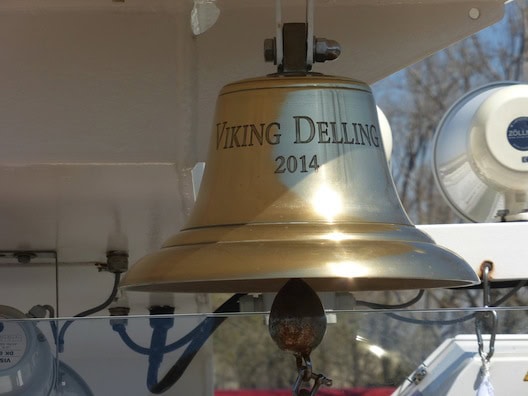 After months of trying to curate the hundreds of photos we took, I am finally going to write about our cruise.
As you know, a Viking River Cruise was on our bucket list for a very long time. So, we were beyond thrilled when Viking invited us on their Portraits of Southern France cruise in April.
I know Viking tops many of your bucket lists, too, so I'm excited to whet your appetite and encourage you to book your cruise. You will love it.
In honor of Bastille Day on Tuesday, I'm planning to devote next week to our wonderful cruise. (Ha ha! Notice how I procrastinated long enough to make this seem intentional!)
I'm going to start off today, though, with this little video Michael and I made to show you our beautiful stateroom on the Viking Delling.
The Delling is an awesome Longship which features 95 staterooms. We had a veranda stateroom on the Upper Deck, which we loved but, honestly, I can't imagine there's a bad room. Unlike on ocean cruise ships, every room faces outside.
I'm going to try to tell you everything you need to know but if you have any questions, feel free to leave them in the comments and I'll be happy to answer them.
Meanwhile, without further ado, let me welcome you to the place we were happy to call home for one way-too-short week.
P.S. If you like the video, let me know and I'll do more. If you don't, well, remember what your mother always said 🙂