ikea travels into the future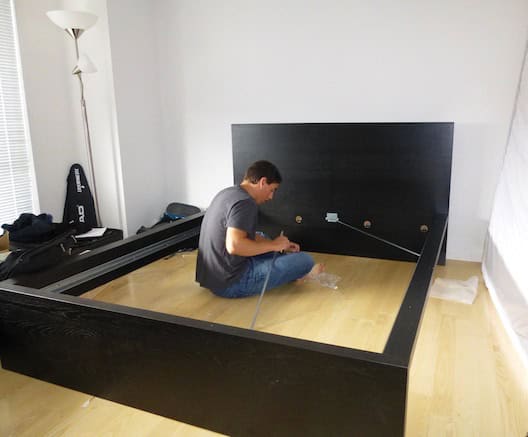 It would be so much easier to prepare for the future if we just knew what was going to happen!
So when IKEA offered to sponsor a post about its new time travel project, I was intrigued – especially since it involves world-renowned hypnotist Justin Tranz who has been called "the greatest hypnotist of all time."
In this fascinating experiment, IKEA gives a young couple an opportunity to experience their possible future. Tranz puts Adam and Sofi in a deep trance, then guides them through IKEA – and potential life milestones. They celebrate their imaginary daughter's sixth birthday in her bedroom, deal with her teenage rebellion and, many years later, run into her boyfriend in the bathroom.
Just watch the video:
"The everyday is exciting!" says Johan Wickmark, IKEA Global Catalogue Manager. "It's on those seemingly ordinary days life happens and changes. And when it does, so does our home. In the new IKEA catalogue, you can find solutions for every episode in life."
This totally got me thinking about the events that have had the biggest influence on my own life and, of course, becoming a parent has to be the most major transition of all.
We've gone through many pieces of IKEA furniture over the 33 years we've been married, and each one represents a cherished memory of a specific time and place.
Now that both kids are grown and out of the house – wah! – they're furnishing their own nests. That photo on top is of my son putting together his IKEA bed in his new Manhattan apartment. Two years have already passed since that picture was taken, and who knows what he'll be putting together two years from now.
Maybe a crib? I found some nice ones in the IKEA catalogue …