being money-smart with wescom credit union

Thanks to Wescom for sponsoring this post and helping me understand my finances.
Because Michael and I got married so young – he was 24, I was 22 – we had to learn about money together.
Over the past 35 years, we've figured out mortgages, tuitions and retirement plans. We've dealt with remodels, insurance and healthcare. Every single event has been stressful because we never felt like we had any idea what we were doing.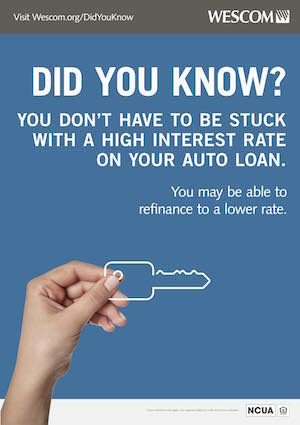 Enter Wescom Credit Union, which just launched a fantastic financial education program last month, Did You Know?
Through mobile banking experiences, educational programs and complimentary financial consulting, Wescom is helping individuals and families understand banking basics and learn how to manage their own personal finances.
I love this idea because they've taken a subject that intimidates so many of us, and broken it down so it's no longer scary. They're teaching us all to be financially literate.
Wescom says it hopes to simplify the banking world one individual at a time. According to Debbie Shepherd, Director of Signature Experiences for Wescom, "Our Did You Know financial education portal, Signature Experiences and Big Blue events are designed to meet the needs of individuals with tools and resources that matter most for each stage of life."
If you check out Wescom's Financial Education portal, you can find programs and free resources for everyone from millennials and boomers to home buyers and single moms. Once you start reading – and realize you are actually getting what they're talking about – you'll want to keep digging deeper.
At this point in our lives, Michael and I want to spend some time learning about estate planning and teaching our kids how to save for their first apartments. In fact, I think we should start by showing them how to Balance Your Checkbook. Yes, this is basic to us but to them? Um, no.
I bet many of you will be interested in the Save for Retirement tool – which may then lead to this Household Cash Flow Tracker. And for those of you considering a new car, take a look at Gas Savings with a Fuel Efficient Vehicle.
I'm glad we live in Southern California, where Big Blue, Wescom's mobile banking unit, will be traveling around to different communities. Financial experts will be on hand to present financial opportunities, assist in opening accounts and handle banking transactions.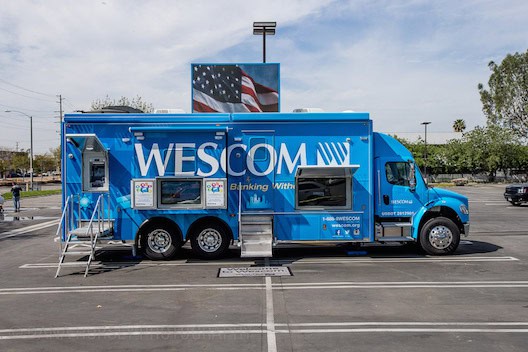 As midlife women, it's vital that we understand our finances and that we don't depend on someone else to take care of them for us.
Knowledge leads to confidence, and there's nothing more empowering than that – especially when it comes to money.