uncommon goods: better to give
I am all about companies that give back in some way, and one of my favorite companies, Uncommon Goods, knows it's Better to Give.
I've given so many gifts from their awesome site because it's like giving two gifts in one. With every purchase you make, Uncommon Goods donates $1.00 to the Better to Give partner of your choice. Over the 12 years they've been doing this, they've given $1,000,000 to charity.
Right now, the non-profits they're partnering with are RAINN (Rape, Abuse & Incest National Network), American Forests, International Rescue Committee and Reach Out & Read. In exchange for me introducing you to this fantastic program, Uncommon Goods is going to donate $100 in my name to one of these organizations.
How do I decide which one to choose? I'm going to leave it to you since every one of these causes is so important, and I really want to hear what you think.
Please take a minute to check out Better to Give and these vital non-profits. Then leave a comment, letting me know which organization really speaks to you and why.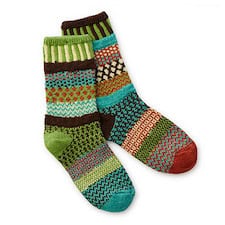 Meanwhile, I'm going to do a little shopping because, like I said, I'm a big fan of Uncommon Goods' unique and handmade items, and their mission to support emerging designers. The stories behind their work are always fascinating.
I know my daughter would be all over these mismatched socks knit from recycled cotton by Marianne Wakerlin, a.k.a. "Socklady."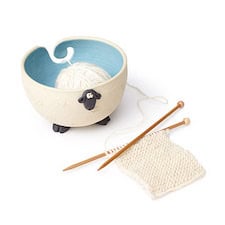 My mom would get a kick out of this adorable Sherman the Sheep yarn bowl created by Becky Ziemer, which is so cute, I just may have to take up knitting.
And I kind of love this Pebble Stack Necklace made by Heather Goodwin and Kerry Alice Collins since it reminds me of the ones Michael has created all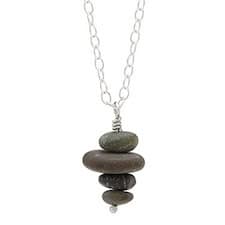 over our garden.
There are so many other items I am enamored with on the Uncommon Goods site, and I'm pretty sure I can rationalize a shopping spree because, you know, I want to help support Better to Give.
Please help me decide which organization to donate to — and enjoy your own shopping spree.