my new friend, ted's pain cream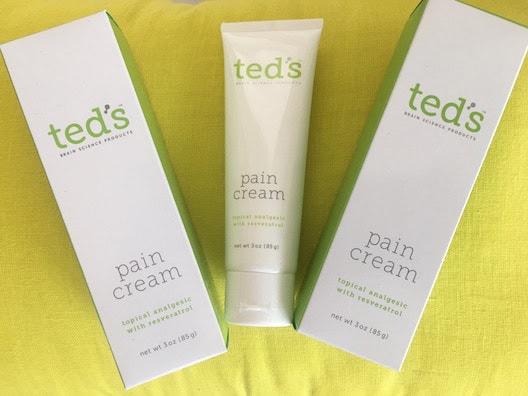 Thank you to Ted's Pain Cream for sponsoring this post and,
more importantly, for making me feel better.


Okay, I am a skeptic. I pooh-pooh most claims, and it takes a lot to get me to try something that seems too good to be true.
So when Ted's Brain Science approached me to test Ted's Pain Cream, I admit I rolled my eyes.
Ted's Brain Science? Ted's Pain Cream? Really?
But my shoulder has been bothering me, my toes always hurt and I refuse to stop playing tennis every day. So I agreed, packed the tube in my bag and headed off on a press trip.
I applied Ted's Pain Cream three times a day, as suggested, and — I couldn't believe it. No, I seriously couldn't believe it — within a day or two, I noticed both of those areas felt better than they had in a long time.
I was floored. I suddenly had a newfound appreciation for Ted, and spent some time researching him and his company.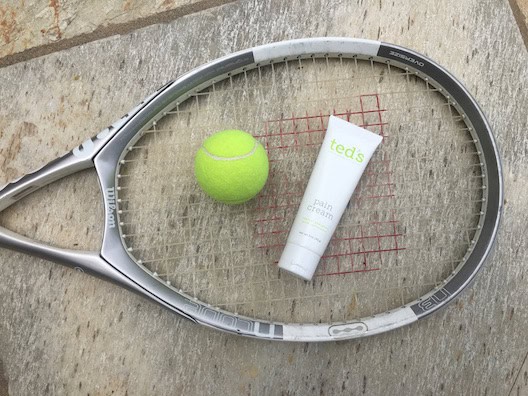 It turns out my new BFF, Ted, is better known (so far) as Dr. Theodore Price, head of the undergraduate neuroscience program at the University of Texas at Dallas. He and his amazing pain cream have a lot of science under their belts, which you can read about in detail on their surprisingly easy-to-understand website, but here's the gist:
Like many of the best things in life, Ted's Pain Cream is very simple. It's made from just two natural ingredients: resveratrol, the powerful anti-aging molecule found in red wine, and salicylic acid, which comes from wintergreen plants and which makes the cream smell really good.
Best of all, Ted's Pain Cream uses first of its kind neuroscience to not just mask pain, but to actually treat it. It's meant for aches and pains like tendonitis, carpal tunnel, muscle strains, bruises, plantar fasciitis and even itchiness. Basically, it can be used anywhere with unbroken skin that hurts. In fact, Ted invented it because he couldn't find anything that worked on his own Achilles injury.
And, because you know I love supporting companies that give back, I'm happy to report that every purchase of a Ted's Brain Science product supports a neuroscience scholarship for a worthy student, as well as providing real-world research experience in their own labs.
This is such a win-win all around that I need to send a big thank you to Ted himself, along with an apology for rolling my eyes and originally not trusting him. I don't think he'd care about that, though, because his bio says, "As a lifelong scientist, Ted doesn't deal in trust." Which is yet another thing I like about him.
I also like that he has a sense of humor.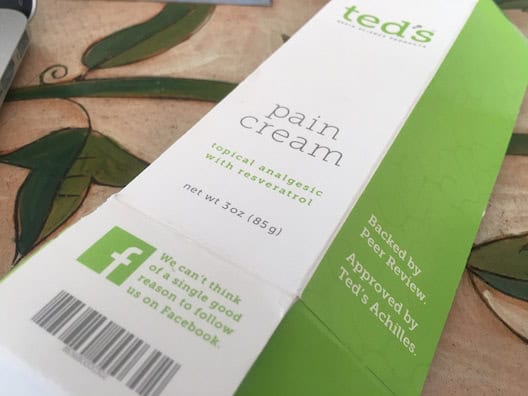 I'm tempted to ask Ted if using his pain cream will improve my tennis serve but I'll let him be the one to make the jokes since his pain cream has already improved the way I feel.
In fact, I have come to rely on it so heavily, I'm now simply calling it — sorry, Ted — my pain cream.