You are here:
Home
/
Archives for banner alzheimer's institute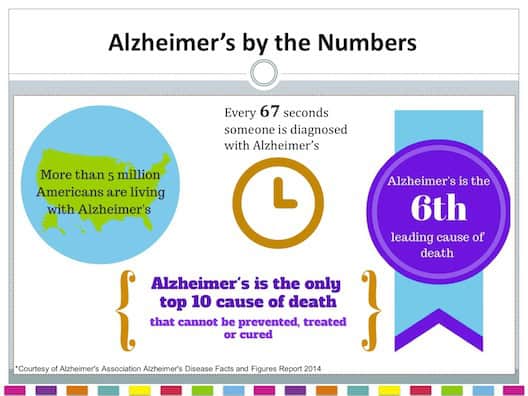 Banner Alzheimer's Institute sponsored this post. Opinions are mine. 


Julianne Moore is already receiving Oscar buzz for her role in Still Alice, the upcoming movie based on Lisa Genova's bestselling novel about a 50-year-old Harvard professor who is diagnosed with early-onset Alzheimer's disease.
The story is so powerful and sobering, I can't stop thinking about it.
In fact, I test myself every day on the name and address Alice's neurologist asks her to remember — that she can't.
John Black. 42 West Street, Brighton.
Because November is National Alzheimer's Disease Awareness Month and also National Family Caregivers Month, it seemed like the right time to tell you about some hopeful and innovative research projects taking place to combat Alzheimer's and how you can get involved. [Read more…]