You are here:
Home
/
Archives for baskets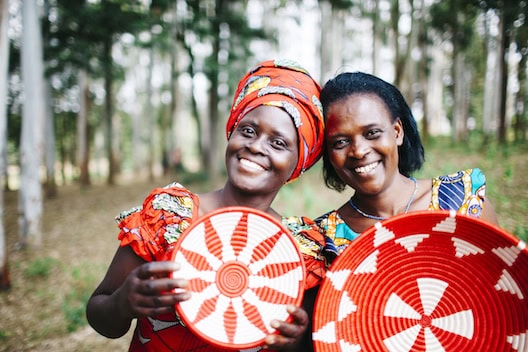 This post is sponsored by Everywhere Agency. All opinions are, as 
always, 100% my own. Note: Please click on the links even if you 
see strikethroughs, which I can't seem to get rid of. They still
work and this is such an important cause.


I have always believed that female energy has the power to change the world, and Macy's Rwanda Path to Peace initiative absolutely proves that's true.
In 1994, more than a million people were massacred in the tiny African country of Rwanda in a violent ethnic cleansing. In a period of 100 days, 20% of the population was slaughtered. It was one of the worst genocides in human history yet the rest of the world went about its business, oblivious to the horror and suffering.
With so many men dead or in jail, the women of Rwanda, most of whom found themselves suddenly needing to become the breadwinners of their families, took it upon themselves to do what needed to be done. The Hutu and Tutsi women, representing both sides of that deadly genocide, came together to weave baskets of peace.
Politicians and world leaders could learn a big lesson from them. [Read more…]