Here are a couple of easy ways to warm the hearts of those who could use a little love.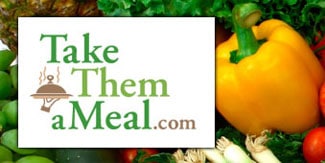 TakeThemAMeal.com is a free online tool designed to coordinate the delivery of meals to someone in need, like a new mom, a friend who just lost a loved one or a co-worker home with a broken leg.
Rather than everyone bringing a casserole on the same day, the site lets you create a schedule and provide helpful information including food allergies and driving directions.It's such a simple but ingenious idea, you'll wonder why this wasn't available before!
Send a care package to a deployed soldier through Operation: Soldier Smile. Choose from a variety of options including Boredom Buster, Energy Blast and the Ultimate Comfort and Care Hygiene Collection, then write "Adopt" in the "Ship to" box. Your gift will be on its way to a soldier who's put in a request, and you will have made someone's day.