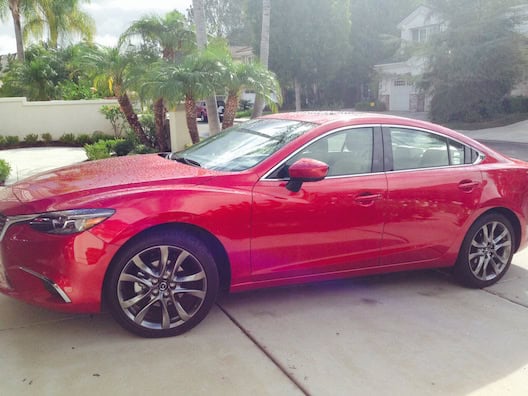 There's something about the Mazda6 that just makes you want to get in the car and go somewhere.
Maybe it's the sporty look, maybe it's the "zoom zoom" that seems to whisper every time you glance at it.
Whatever it is, it gave us a serious case of wanderlust.
Last year around this time, Michael and I took the 2015 Mazda6 on a fantastic road trip to Long Beach. This year, after serendipitously getting tickets to a taping of Oprah's Super Soul Sessions in Los Angeles (maybe this happened because the 2016 model they gave us to review this year was Soul Red), we decided to honor the Mazda6 Grand Touring name with a grand tour of Southern California. [Read more…]
Other than "zoom-zoom," the word you most often hear associated with driving a Mazda is "fun."
They're not kidding.
How can you not have fun when you're driving a cute little sporty number like this 2015 Mazda6? [Read more…]