mazda6 grand touring edition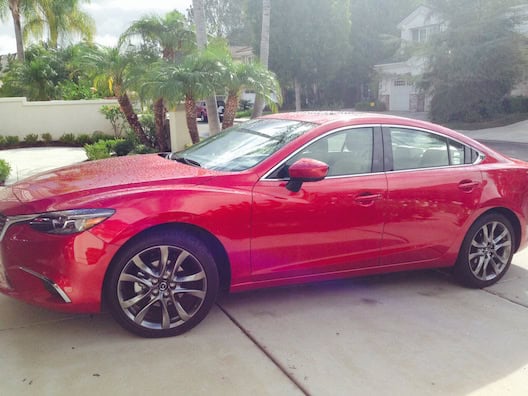 There's something about the Mazda6 that just makes you want to get in the car and go somewhere.
Maybe it's the sporty look, maybe it's the "zoom zoom" that seems to whisper every time you glance at it.
Whatever it is, it gave us a serious case of wanderlust.
Last year around this time, Michael and I took the 2015 Mazda6 on a fantastic road trip to Long Beach. This year, after serendipitously getting tickets to a taping of Oprah's Super Soul Sessions in Los Angeles (maybe this happened because the 2016 model they gave us to review this year was Soul Red), we decided to honor the Mazda6 Grand Touring name with a grand tour of Southern California.
Both the trip and the car were awesome! We stopped for lunch in Corona Del Mar, where we couldn't resist looking at the adorable cottages for rent.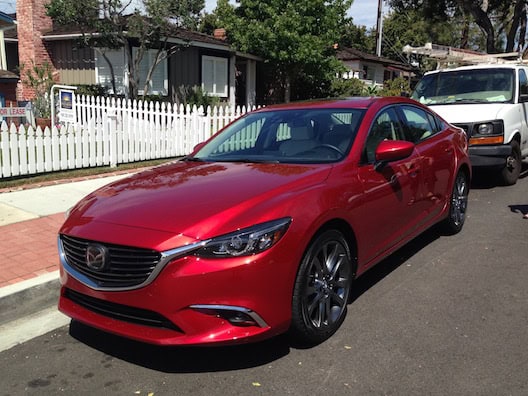 Although, as I've mentioned before, I'm not a red car kind of girl, I did feel like pretty hot stuff behind the wheel of that Mazda6. In fact, I liked it so much, my husband never got a chance to drive the whole weekend. Plus, driving in those narrow lines up to L.A., I was glad I was in a car that couldn't be missed by those on either side of me.
Speaking of which, the Mazda6 has my favorite feature: the blind spot detectors on the sideview mirrors that I can't live without now. It also has a host of other safety features, including a rearview camera and this active driving display that shows you if you're too close to the car ahead of you and if you're drifting out of your lane.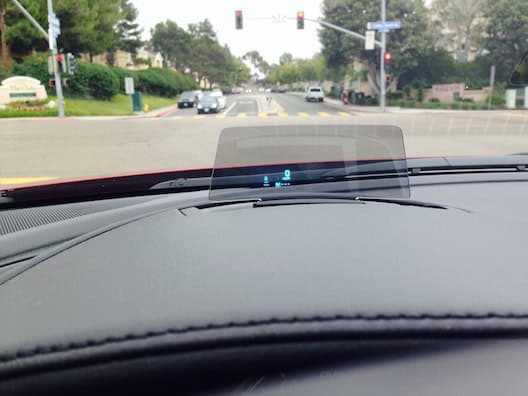 You may remember that I dissed the active driving display last year but I have to admit it's grown on me. I like that it offers so much information, including how fast you're driving. This really came in handy when the hot California sun was right in front of me and it was too hard to actually look down and see the speedometer.
The other thing I pooh-poohed last year was the seven inch touch-screen display. Well, never say never because I really liked it this time around. I found it easy to read and access, whether I wanted to listen to The Bridge,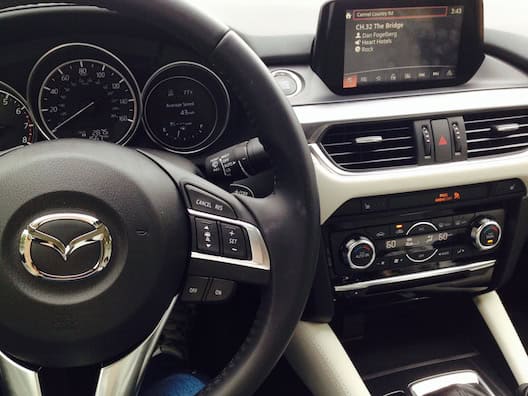 look for the Yankees game on Sirius for Michael, make a call with the Bluetooth or set the navigation system to get us to the W Hotel in West Beverly Hills.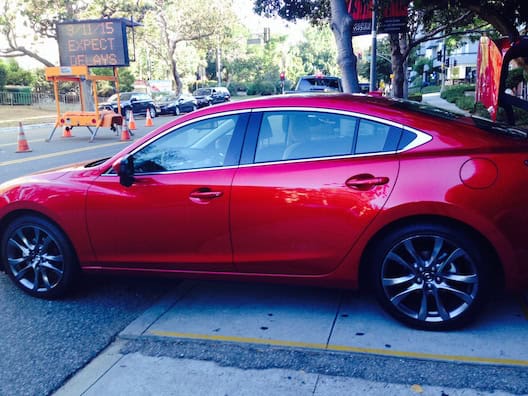 The GPS talks a lot which, as I've gotten older, I've come to appreciate more and more. Sometimes I do need to be told over and over that my exit is coming up or that I need to bear left.
Because the Mazda6 is so smart, it fit in nicely at the venue for the Oprah event.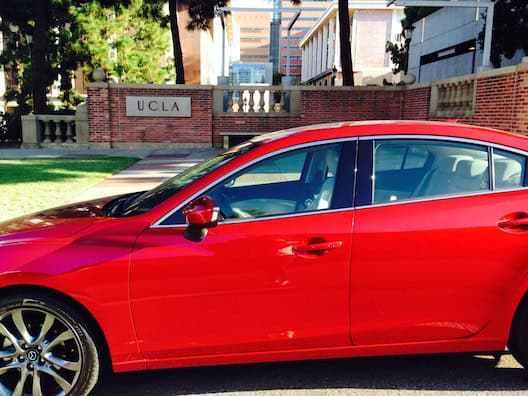 Honestly, I loved everything about this car. It got great gas mileage, and it's so plush and comfy with its Parchment Leather interior, it would be the perfect car for a cross-country Grand Tour. Josh?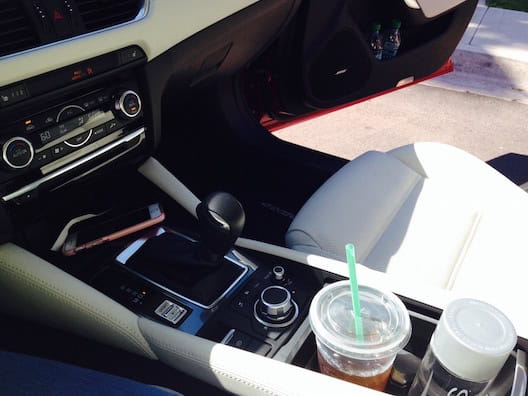 The cup holders and door storage spaces were roomy enough for our Starbucks as well as the generous number of water bottles the hotels supplied us with so, really, the only thing the Mazda6 was missing was a restroom. Maybe the 2017 model …
Although we loved driving the car to Corona Del Mar, Huntington Beach and Los Angeles, we found that there was one Southern California location, above all, in which the Mazda6 truly seems to belong: our driveway.