off to detroit to #experiencebuick!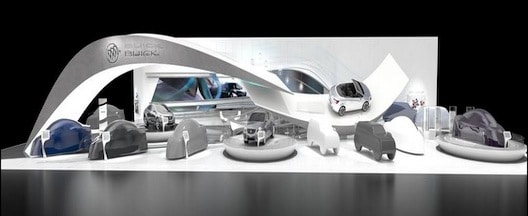 You may remember my amazing Buick Bucket List trip last summer, when Michael and I were given the opportunity to drive a Buick Encore through Tennessee, volunteering at the Elephant Sanctuary, visiting Loretta Lynn's Ranch and spending a few days in Nashville, staying at Gaylord Opryland and attending the Grand Ole Opry.
And, now, true to the car's name, it's time for an encore!
I'm thrilled to announce that I'll be joining Buick for a yearlong adventure which will feature five exciting experiences that I can't wait to share with you.
First up: Detroit!
I'm heading out today to tour Motor City — is it even still called that? — and attend the North American International Auto Show, where Buick will be making a big announcement.
I wish you could all come with me, and I hope you'll join me via Twitter. I'll even send you a shout-out if you let me know you're following along by Tweeting this:
If you have any questions about Buick or any suggestions on what I have to see in Detroit or how a girl who's been living in Southern California for the past 16 years is going to keep from freezing in Motown when she has to put on a jacket if it dips below 70, please leave them in the comments below.