hamanasi resort, part 3 by alex and julie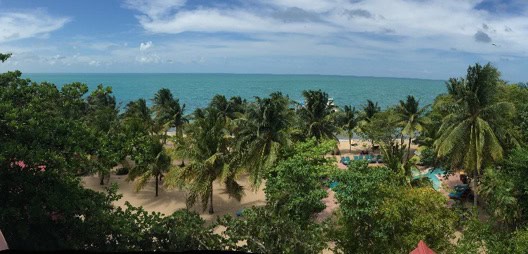 One of the things we loved most about Hamanasi Adventure and Dive Resort was the fantastic setting of the resort. We spent every afternoon in Belize at the pool, which offered amazing and much-needed relaxation after all of our activities. We loved spending time reading in the lounge chairs while being shaded by palm trees. Drink service and food service was offered at the pool—we even had ice cream delivered there! One of our favorite times of day at Hamanasi was Happy Hour from 4-6PM every day when the resort provided delicious snacks for guests. During this time we got to try lionfish tenders (an eco-friendly snack because lionfish destroy reef ecosystems!), ceviche, and chips and dips. The snacks and drink specials varied every day so we never got bored.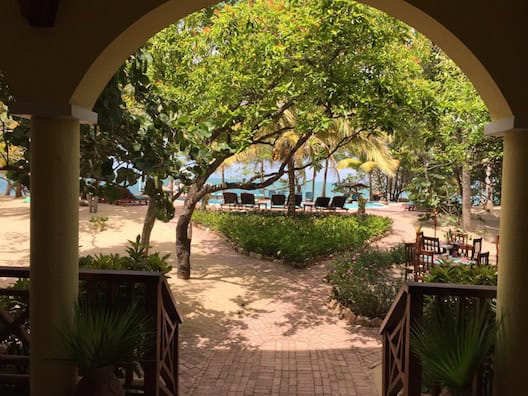 Hamanasi also offered a number of complimentary activities for times when we wanted to be more active at the resort. Alex loved playing corn hole on the sand, and we saw lots of guests using the kayaks and paddle boards in the ocean every day. The ocean itself was as warm as a bathtub and definitely had some waves which made swimming a fun adventure. Hamanasi is located on a long stretch of beautiful beach which was great for walks and exploring the nearby resorts. While we didn't have a chance to use them, guests could also borrow free bikes to ride into the town of Hopkins which we were told was only about five minutes away.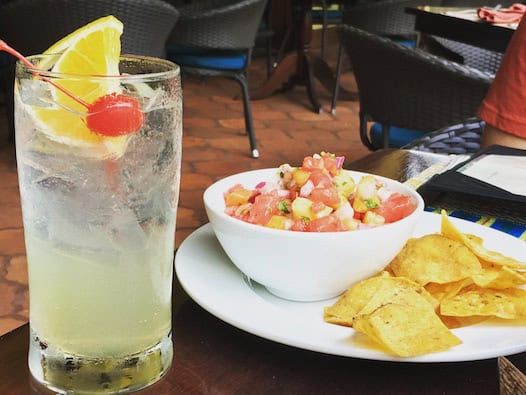 Another major highlight at Hamanasi was the food. Breakfast is complimentary for all guests, and includes not only a buffet but also a large menu of made to order dishes. We enjoyed different types of eggs everyday along with something sweet like pancakes, French toast or waffles. We also loved the many types of fresh, delicious juices available. Lunch always began with a delicious tropical fruit salsa and chips—I wish we had salsa that good at home! Dinners were also great at Hamanasi, and the menu had different specials each day which kept things interesting. Our favorite dinner was the Singaga seafood platter for two, a seafood feast of grilled shrimp, fried calamari, and blackened fish.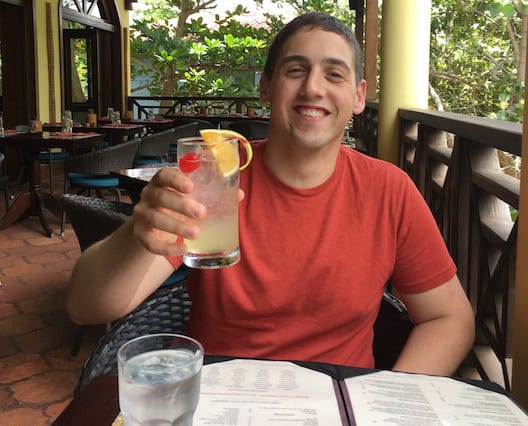 The element that made Hamanasi stand out the most was its fantastic staff. Every single staff member we encountered went above and beyond in helping guests have perfect stays. Whether it was opening tomato sauce for calamari dipping at dinner (guilty) to providing ice to keep our water bottles cold, the staff continuously went out of their ways to make our stay great.  Each staff member took the time to remember our names and we loved being greeted by everyone as we walked around the property!
Thanks to everyone at Hamansi for the fantastic experience, and we hope to have the chance to come back soon!