pink shell beach resort & marina is a dream wedding setting!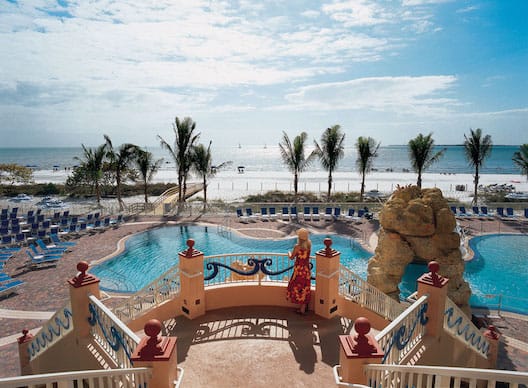 This is a sponsored post. All opinions are, as always, 100% mine.


With our 36th anniversary coming up in August, I've been thinking about what we would do differently if we were planning a wedding now.
Since travel has become a real focus of ours since the kids have grown, I would seriously consider a destination wedding. I love the idea of giving friends and family a reason to take a trip, and I think a destination wedding – a beach destination, especially – is perfect for multi-generational guests. And I strongly believe weddings are more meaningful with guests of all ages.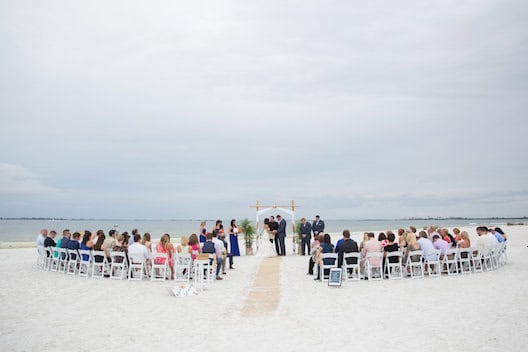 I recently discovered Pink Shell Beach Resort & Marina in Ft. Myers Beach, which was Wedding Wire Couple's Choice Award Winner 2017, and I'm now enamored with the idea of having a destination wedding there. If you or your kids are getting married anytime soon, here's why it seems ideal (and, if you agree, please add me to your guest list!):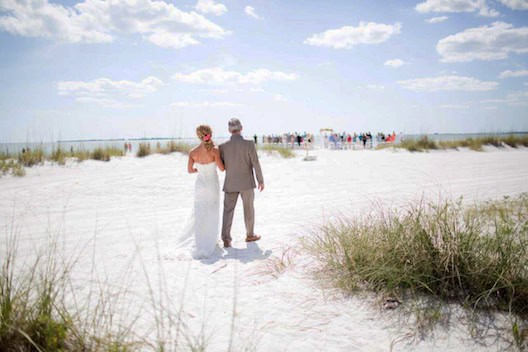 . In addition to the indoor ballrooms, you can get married on their private beach or in their tropical Butterfly Garden event space. Imagine the amazing photos of the bride and groom surrounded by the youngest and oldest guests barefoot in the sand or laughing and reaching out to greet the beautiful butterflies. And between all of the indoor and outdoor space, they can accommodate weddings from 20 – 150 people. And when you have your wedding on their beach or Butterfly Garden, you automatically get an indoor ballroom as a "back up." So rain or shine, you know your wedding will happen.
. A variety of one and two bedroom condo suites accommodate singles, couples, families in any combination.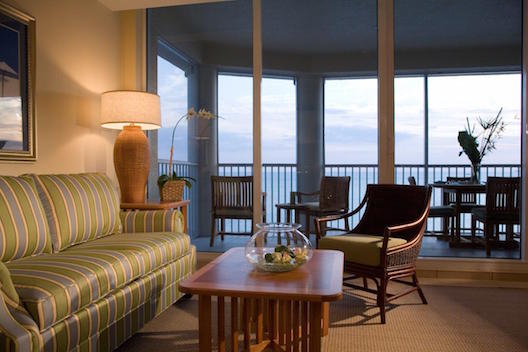 . There are activities to make everyone happy from luxurious treatments at their full-service spa to beach and water craft rentals. I would start the party on Thursday night with free Stargazing on the Beach for all and a Seaside Campfire complete with s'mores. This would bring smiles to every guest, whether they're five years old or ninety five. On Friday, guests could go on a relaxing nature walk together. The more adventurous could even opt for a WaveRunner ride through the Gulf of Mexico, getting an up close and personal look at the dolphins, manatees and birds.
Doesn't this sound fantastic?! Pink Shell Beach Resort seems made for weddings. There are professional wedding coordinators on site, and lots of packages with custom options available as well.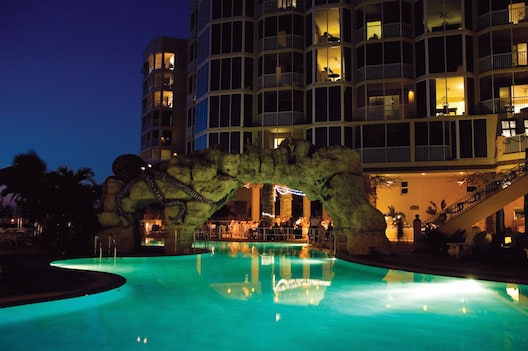 Hmmm … I think I might have to talk about this with Michael. We haven't renewed our vows in years, and I just may be able to get that destination wedding in Fort Myers Beach, after all.