the best of scottsdale, day one: the phoenician
I've had a love affair with Scottsdale for years. Michael played in the Pro-Am there when it was called the FBR Invitational, and my mom, sister and I have celebrated six annual birthday weekends basking at Scottsdale spas.
So this year, when I was trying to figure out what to do for Michael's 57th birthday – which is today! Happy birthday, honey! – I thought, "Scottsdale!" It's less than an hour and half flight on Southwest, there's so much to do there and it's one of the few places in the country that isn't snowed in right now.
We arrived in Scottsdale yesterday morning, picked up our rental car (which is easier at Phoenix Sky Harbor Airport than almost any place we've traveled) and headed over to the Phoenician, a AAA Five Diamond luxury resort whose stunning backdrop is the impressive Camelback Mountain.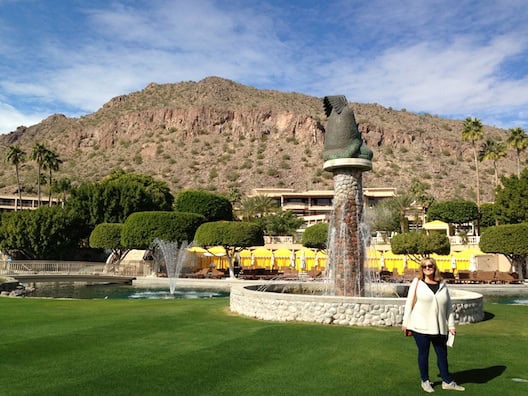 Because, even as a writer, I do believe a picture is worth a thousands words, here's a look at the Phoenician through some of the photos we took today.
The property is huge — 250 beautiful acres that show off the best of the southwest, including a two-acre cactus garden featuring 250 varieties of cacti. Who knew there were so many different kinds?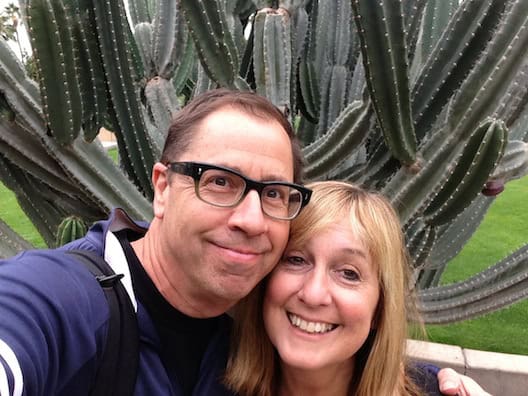 We could easily see some of the pieces from the Phoenician's $25 million art collection in our own house. Aren't these amazing?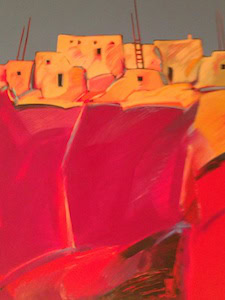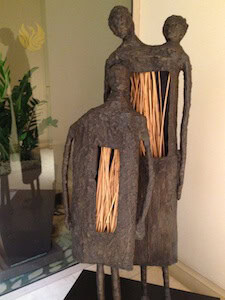 One of the Phoenician's signature experiences is feeding the koi fish and ducks. We're looking forward to doing this tomorrow because these fish definitely look ready to eat.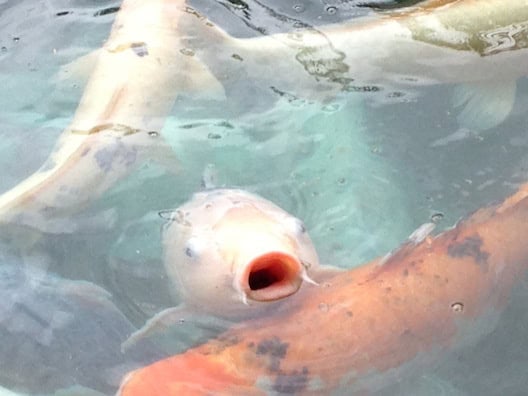 We're always ready to eat, too, and these macarons were so beautifully displayed, we tried to figure out how we could fit in high tea. Our schedule made it impossible so we had lunch at the Ice Cream Parlor. The quiche was delicious but we had our eye on the 19-scoop sundae that earns you a t-shirt and a refund if you actually finish it. Oh, we were tempted …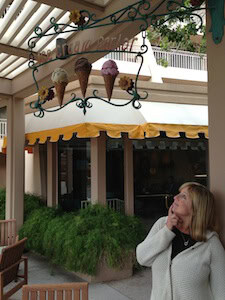 After lunch, we explored the grounds to walk off some of the calories from lunch and from imagining eating the macarons and ice cream.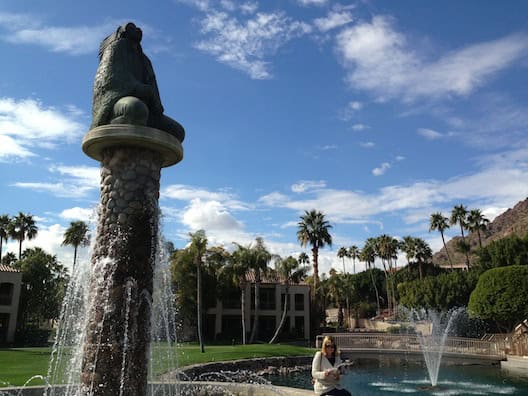 It was then time for spa treatments at The Centre for Well-Being. I had an 80-minute warm spice scrub and Michael had an 80-minute holistic massage. This is how we felt afterwards.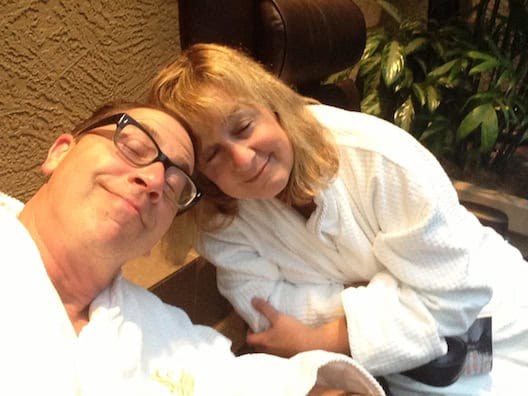 Because we were so relaxed and mushy, we spent an hour in the Meditation Atrium, napping in the comfy anti-gravity chairs. I was so blissed out, I almost ended up upside down in my chair. We did not take any photos of that little mishap.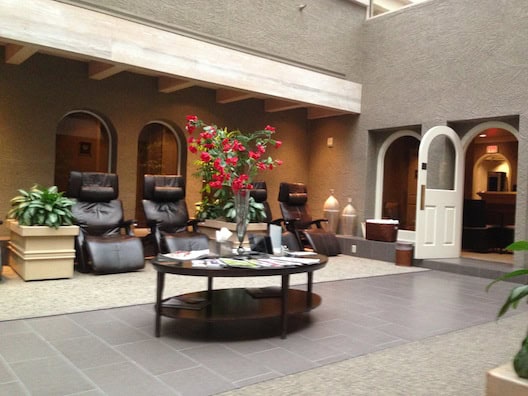 The only reason we finally left the Meditation Atrium was because it was dinner time! We started with roasted squash soup, which was rich and smooth and a meal in itself. I totally forgot to take a picture of my veal ravioli with fried brussel sprout leaves (yum!) because it looked so good, I just dug right in. Somehow, we managed to leave room for the budino, chocolate pudding with a salted caramel topping that was the perfect ending to a perfect day.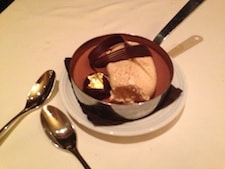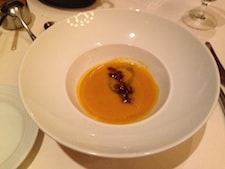 Now, we're off to start Michael's birthday with a hot air balloon ride.
But, first, let me leave you with this video of my attempt to play croquet. It will show you why I'm usually a spectator when it comes to sports.