second chances by maddie dawson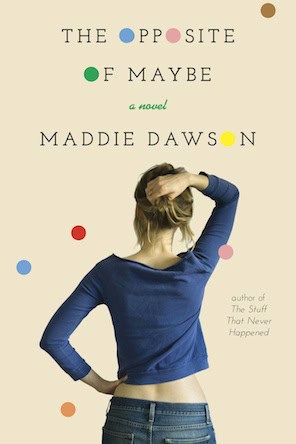 I loved Maddie Dawson's first novel, The Stuff That Never Happened, about a woman who's been theoretically happily married for almost 30 years but is still kind of in love with someone she had an affair with decades ago. It's a fascinating, thought-provoking read, and I was sad to finish it because it was Maddie's only book.
Until now.
Her new book, The Opposite of Maybe, is another great story about a middle-aged woman re-thinking her life. I finished it in one cross-country flight, and am now sad again because I'll have to wait for Maddie to publish her next book.
Meanwhile, she's generously agreed to share her own personal story of second chances, and I bet it will resonate with so many of you. The idea of finding new possibilities at any age is why I'm passionate about Life Reimagined, and why Maddie's story is so important to read.
Maddie is also giving away copies of The Opposite of Maybe to two lucky Midlife at the Oasis subscribers. To enter, simply leave a comment below. The contest ends on June 14 at midnight Pacific time. Winner will be notified by return email. Prizes can only be sent to U.S. mailing addresses.
Here's Maddie's story: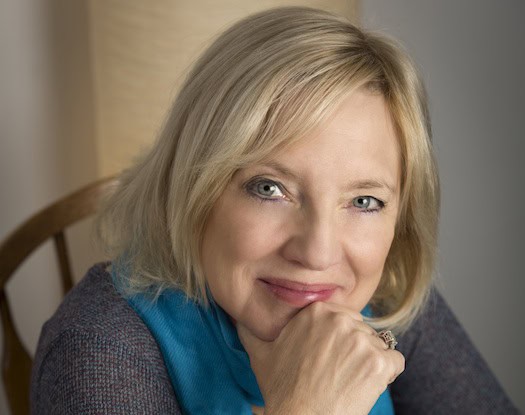 I hate to tell you how old I was when I got married the first time.
Okay, I was 18.
I know what you're thinking: where was my mother? Why didn't she ground me? Well, to be fair, she did make her view known that this was Not a Good Idea, and that I was throwing my life away, he would dump me in six months, I would come crawling back home, etc., etc. Blah blah blah: that's what it all sounded like to my teenage, living-with-my-boyfriend-already-and-madly-in-love ears.
The marriage lasted ten years, which is a long time for two children to play house. He wanted to be a scientist, and I wanted to write fiction, so naturally I worked full-time while he went to school. But that was okay, because I'd get my turn, and in the meantime, we had a lot of friends, we lived on the beach, went to concerts, and laughed a lot. What was not to like?
Then life happened. We had a baby, we moved across country to a place we'd never been before because it turned out he needed a Ph.D., and NOT just a B.A., and then his mother died and we were both depressed about that, and then we had another baby. I took a writing class and wrote three stories I loved and put away.
In the middle of diapers and bills and daycare and not-enough-money-or-time, he got smitten by a lab partner, who was younger and more fun than I was. We no longer talked about anything real or important. We didn't talk about the fiction I was never going to have time to write, the stories that were clogging my head. Or the fact that he was having an affair.
And then, when the children were five and two, we got divorced. Obviously my mother had been right about me. I didn't do things the right way, and now I was alone and scared, with two sweet children to raise by myself. But at night, after they were in bed and when everything else was done, I slowly discovered a tiny little writing voice fighting to be heard. I started writing a novel.
It couldn't be published, of course. I knew that. I just loved writing it.
But I was getting stronger. I learned I could ski and knit and ice-skate and bake pies with flaky crusts, and I got a job as the editor of a small weekly newspaper, which I put out almost single-handedly. I started running. I fell in love a few times. I wrote and rewrote my novel. Just for fun, you know. No big deal.
And then, years later, shockingly, I finished it! And, OMG, an agent asked to see it. I was terrified watching it go out in the world to face rejection. One day the phone rang, and my agent said, "They're buying the book! And they want another one next year! Can you do it?"
And just like that, the story that I was telling myself about my life shifted into Before and After.
I love those scary moments in life—when it feels like we're standing on a precipice and the only choice is to stay stuck or taken an unlikely leap into nothingness.
In my newest novel, The Opposite of Maybe, Rosie faces her own "before and after" moment when she discovers that, at 44, she's accidentally pregnant for the first time just as she's breaking up with the man she's loved for 15 years and is taking on the full-time care of her rascal of a grandmother.  Can she erase the story she's been telling herself about how non-maternal she is, and how she doesn't deserve anyone better? I wasn't sure when I started writing her story.
Sometimes, after all, the only thing is to take a deep breath, jump, and hope the life that awaits us has a place for a second chance.
Don't forget to leave a comment below for a chance to win a copy of The Opposite of Maybe.