33 years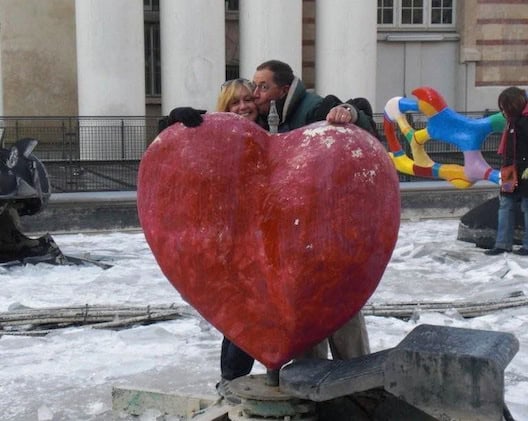 Today is our 33rd wedding anniversary.
33 years!
I still feel like I'm 33 so it's definitely a little bit of a shock to the system.
And it's also fantastic.
I knew I was going to marry Michael the minute we met, and I'm so grateful that we still go to sleep holding hands and that we would still rather spend time with each other than with anyone else.
As a couple, we've been blessed with two amazing children, two equally amazing dogs and memories that can conjure up hysterical laughter with just a word.
One glance and we know exactly what's on the other one's mind.
I think, now that we've been married so long, we deserve a couples name like Brangelina or Bennifer. You know — to show we're a unit.
I've decided on Milo.
So, when our friends want to go to a movie or out to dinner, they can just say, "Hey, let's call Milo." Or, if they're looking for a DVD to watch, they'll realize, "Oh, I bet Milo has that one." Or, if a brand is looking for a couple to send around the world, they'll immediately think, "MILO, of course!"
And, as we journey together through the next 33 years and beyond, hopefully emulating this picture that Michael painted of our future, I'm happy that, to Michael, I'll always be "My Lo."