encore! our buick bucket list trip comes to an end :(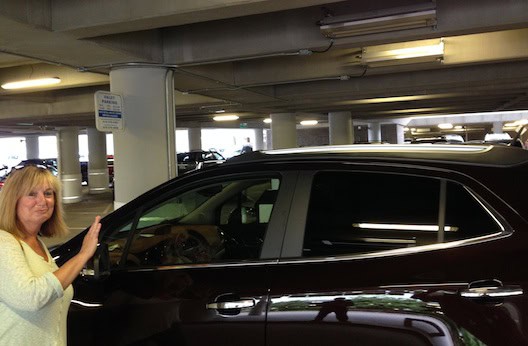 After reading about our Buick Bucket List trip for the entire past week, you may be glad it's ending. But we weren't.
In fact, we wanted to pull up these pretty landscaped chairs in the Opryland gardens, grab an iced tea and park ourselves.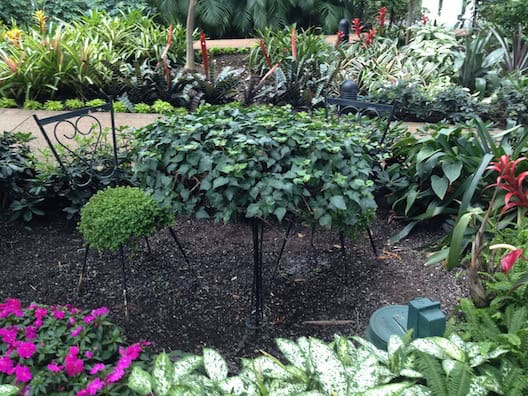 We took one last walk around, admiring the scenery and trying to figure out how we could come back during the holidays when more than TWO MILLION lights shine throughout the resort. And we started laughing when we noticed a man in front of us holding an umbrella. He was not going to get wet in Opryland, even if it was pouring out, but we totally understood his feeling that he could!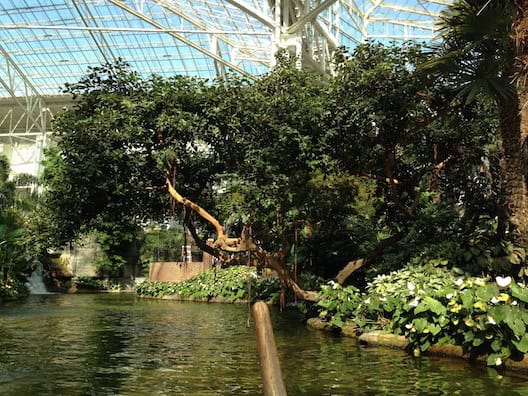 We said good-bye to our beloved Ravello and Tweeted Chef Mike that we just might miss him most of all.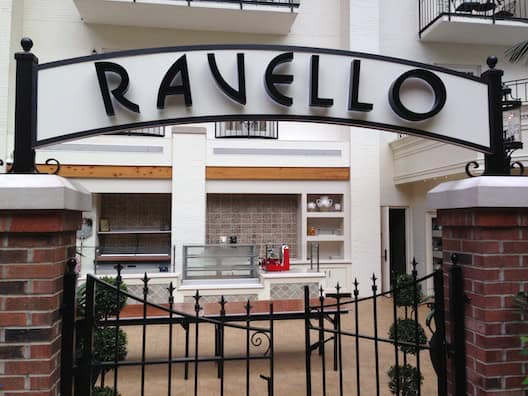 Then we got into our Encore, with some admiring looks – for the car, not us – and took off for the airport.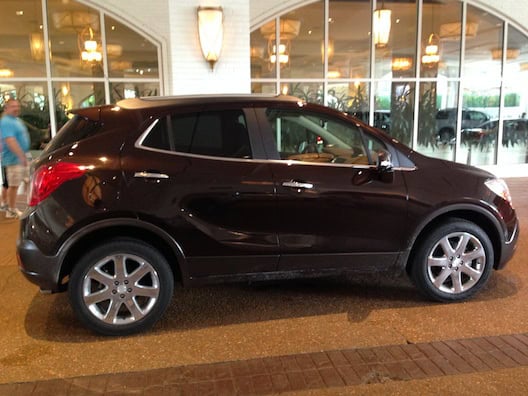 Along the way, we reminisced about the trip and all its highlights – the Elephant Sanctuary, the Grand Ole Opry, Loretta Lynn's Ranch, the amazing food and the incredible Southern hospitality offered by everyone we met, the four fantastic hotels we stayed in, the surprise of falling in love with the beautiful state of Tennessee.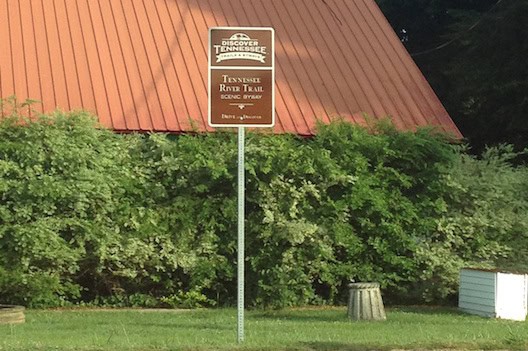 Pretty much everything we did was a highlight, and we are so grateful to Buick for giving us this opportunity to volunteer and to expand our world, and for putting us in a car that so aptly describes what we want to do next: "Encore!"
As it turned out, our flight was delayed 15 minutes, a half hour, an hour, two hours. With each announcement, we wished we had just driven home in the Encore, which had always been so reliable.
And, about three hours into our six hour flight, when the flight attendant asked if we wanted to purchase a $10 box of processed cheese and crackers, we sighed and wished we had bought a plane ticket for Chef Mike.