currently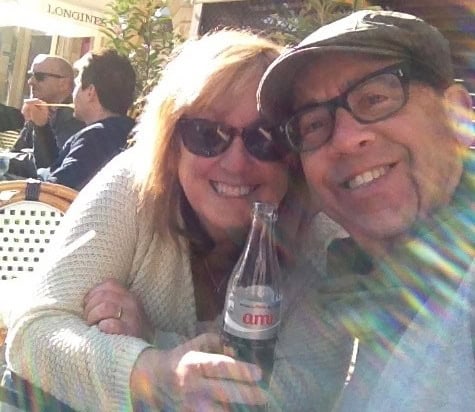 Bon jour! Michael and I just got back from two amazing weeks in France — one week on an incredible Viking River Cruise and a few days in both Aix-en-Provence and Paris. I'm pulling together pictures and notes, and will be writing tons about it to encourage you to add this trip to your bucket list.
Meanwhile, here's what I'm currently doing. Let me know what you're up to, too!
Currently | 4.24.15
Watching | The Way
My daughter is getting ready to walk the Camino de Santiago so we watched this great Martin Sheen movie again. It's what inspired my husband to do the walk last year and inspired me to research implanting a chip in my daughter.
Reading | Orphan Train
Christina Baker Kline's beautiful story about a time in history I knew nothing about — when hundreds of orphan children were loaded onto to a train to the midwest where they were offered to prospective foster parents. These characters will stay with you.
Working On | Lots of posts about France
We had the best time on our Viking River Cruise, and I will be sharing our whole adventure with you starting next week.
Feeling | Shaggy
I need a haircut desperately!
Planning | My trip to Mexico
I'm going to the North American Travel Journalists Association conference in Puerto Vallarta with my friend, Ruth, in two weeks!
Loving | That The Signature of All Things is coming to PBS
Elizabeth Gilbert's epic novel — the book that got me back into reading — is being made into a Masterpiece Theater mini-series and I can't wait to watch it. Plus, she has a new book, Big Magic, coming out in the fall. Yay!
My Favorite Photo | Michael and I walked so much in Paris, we had to take a little rest in the beautiful Tuileries Gardens