my husband's poem, "baby's got a hot blog"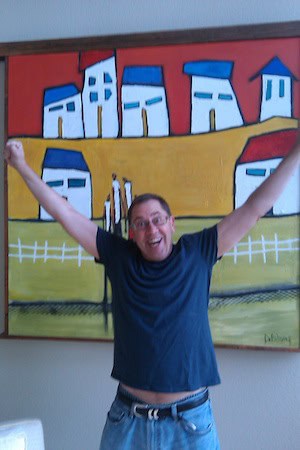 Turnabout is fair play so it's only right that my husband's poem, "Baby's Got a Hot Blog," is on Empty Mirror today (the same site where Bob Dylan reads "The Night Before Christmas," by the way).
I have to admit it's a fantastic poem.
Since I've shared many stories about Michael here, including what will forever be referred to simply as the purple sweater incident, I certainly can't blame him for writing loosely – loosely – about me in his poetry. If his poem was a movie, it would say "inspired by actual events," not "this is a true story."
In other words, we are not getting a divorce!
Check out the poem here, and please "like," share and comment on the Empty Mirror site.
Let's show him the power of his baby's hot blog.