another sunday, another hyundai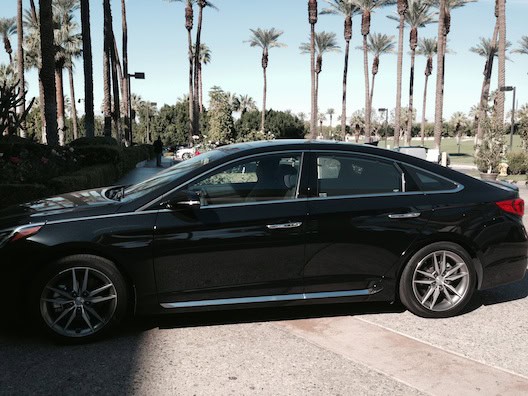 It was definitely fitting that Hyundai gave us a 2015 Sonata Sport to drive out to the desert last Sunday because, well, this car is hot!
I mean, look at how sleek and sophisticated it is. But, as we well know from testing so many cars, looks aren't everything. And I'm certainly not going to judge anything by its body, no matter how striking it may be.
So here are a few other reasons we were pretty smitten with the Sonata.
FUNday
Driving the Sonata was just plain fun. It's as beautiful on the inside as it is on the outside, and is right up there with the cushiest interior we've ever experienced. It was a pleasure to just hit the road in the comfort of these seats.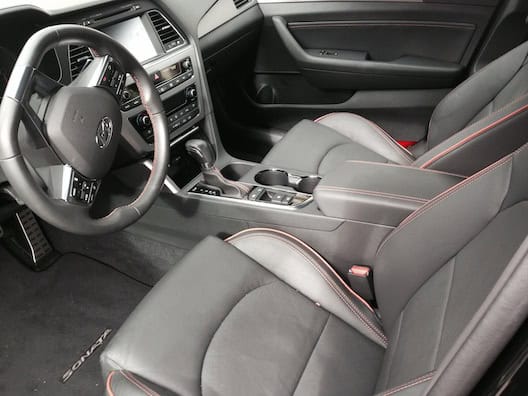 TONday
We packed up two big suitcases, two backpacks, golf clubs and tennis rackets, and could have easily thrown in enough for two more people. Who wants to join us next time? The trunk is huge!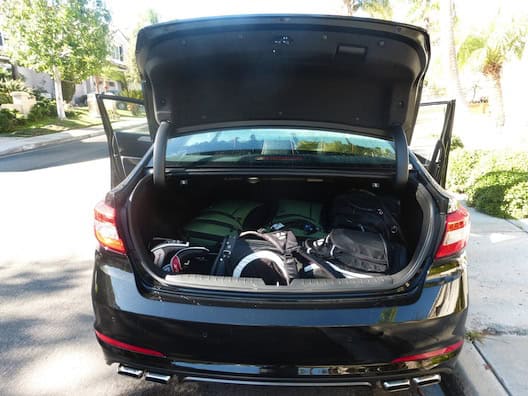 BUNday
The cup holders are huge, too, and were able to hold not only my Trenta-sized iced tea but also Michael's Diet Coke plus his sandwich — which wasn't technically on a bun but "hero" doesn't rhyme so I'm taking creative liberties here. Don't get distracted. When have you ever seen a space that holds a sandwich so nicely?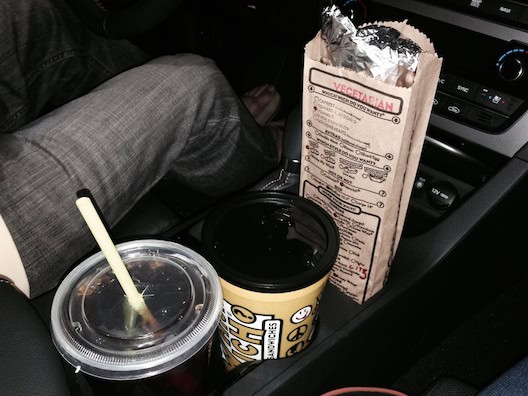 RUNday
The Sonata runs like a dream. Its features are easy to figure out and they actually work the way they're supposed to. This is more rare than you would imagine, so we totally appreciated the ease of the GPS, the sound system, the lights, everything. It was truly a well-oiled machine.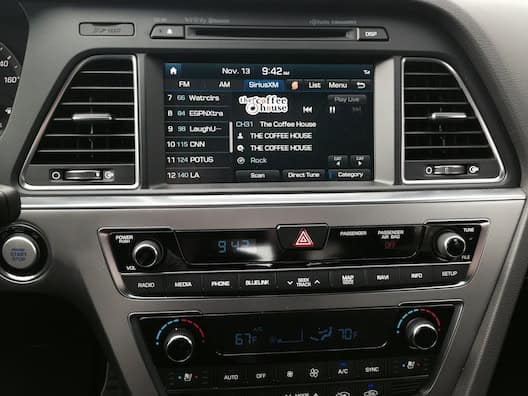 ONEday
We got to Desert Springs and back and were able to get in a full day's worth of errands all on one tank of gas. That's impressive.
MONday
Fast forward a week to when we reluctantly gave back the Sonata because, unfortunately, it was also DONEday.