one of the best things i learned from my mother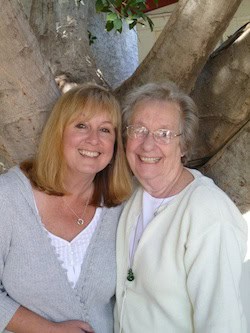 When I mentioned to my kids, though, that I was going to write a post about "Something I Learned from My Mother," they both immediately knew what I would write about.
She taught me to back into parking spots.
Go ahead and laugh but I can be the first one out of a packed parking lot after a concert and I can smoothly roll back into spots that would take a dozen stressful moves to pull into.
My mother is nothing if not practical, and that's one of the first things she taught me when I learned how to drive. She put the car in reverse and backed into a tight parking spot matter-of-factly, with grace and purpose, just like she does everything. She made it seem easy.
Backing up has become so natural to me, it's the signature way I park, much to the amazement of my husband, kids and friends. (Personally, I find it amazing that they can pull in forward.) An extra benefit to this, especially with my aging memory, is that I'm able to find my car easily because it's usually the only one facing front.
Living in Southern California, I spend an ridiculous amount of time parking in shopping centers, garages, malls – all filled with tons of cars. Backing into spots has gotten me out of a lot of jams, and it's gotten me out of a lot of parking lots fast.
What's the big rush, you ask? Why do I feel the need to be ready to flee?
Sorry, but my mother also taught me the importance of always keeping the mystery alive.