life reimagined: my organization project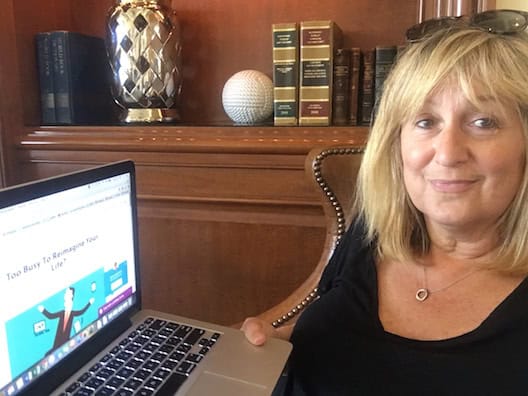 Thank goodness for Life Reimagined, who not only sponsored this post but has already made a difference in my life.
You see, since Alex and Sara left for college years ago, I've come to realize that the idea of an "empty nest" is not really accurate.
Yes, the kids are out of the house — but most of their stuff is still there.
Or, rather, here.
At a time in our life when we are really trying to downsize, we are drowning in things.
The kids' rooms are exactly like they left them the last time they came home.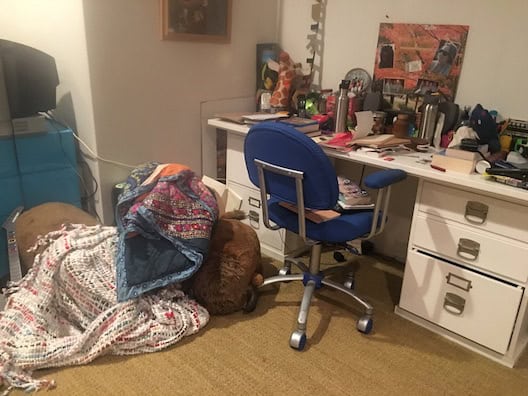 Plus, the room that's supposed to be my office is basically a giant junk drawer, and Michael and I are both so busy that it's often easier to just make piles on the kitchen counter or on top of the washing machine (we probably shouldn't have bought a front-loader) than put things back where they actually belong.
So, when Life Reimagined invited me to try their services to help with a personal challenge, I jumped at the chance to get organized!
Life Reimagined is an online, subscription-based service that is helping millions of Americans figure out what they want to do next — and helping them actually do it.
I've written about it before because, although it's a fantastic resource for anyone, I think it's especially relevant for midlifers since this is a time of challenging transitions, decisions and emotions. What I love about Life Reimagined is that it has a variety of features so you can learn in whatever way works best for you. There are quizzes, feature articles, courses and even personal coaching.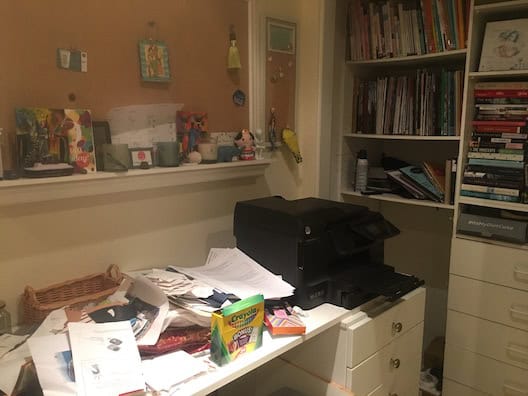 Although they looked really insightful and valuable, I decided to skip the whole quiz thing because I just didn't have the time. Instead, I searched "getting organized" and came up with the article in the photo above, "Too Busy to Reimagine Your Life?" Ha ha ha! I almost clicked on the Live Chat to say, "Good one!"
I was obviously in the right hands, as I was actually reading it in the Clubhouse of the Aviara Golf Club during an event I was covering for our local newspaper. (The pristine shelves are a dead giveaway that I wasn't home.)
The article really resonated with me. I bookmarked a site it linked to that was filled with tools and resources for organizing — and I'm talking about everything from closets full of crap to finances and paperwork and, maybe most importantly, time.
I even downloaded a Time Audit Chart that I'm going to start using when I get back from a press trip next week.
I then found another article, "Power of Habit," which I think could be a game-changer.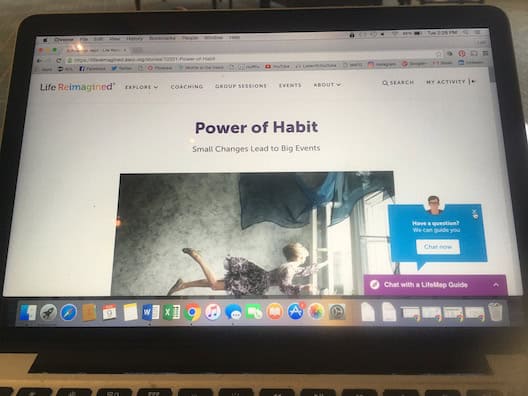 If I just devote a small but set amount of time every day to getting organized, it will become a habit and, ultimately, make my life easier.
Over the next month, I'm going to use Life Reimagined to help me accomplish this. When I report back to you, I hope to have those rooms cleaned up, my paperwork in order, my time being used more efficiently and my photos — well, I don't even know what I'm going to do with my photos because that task is completely overwhelming.
I'm excited about my reimagined life and am also excited to be able to give Midlife at the Oasis readers two weeks of Life Reimagined services and 30 minutes of coaching FREE. This is an amazing opportunity that I hope you will take advantage of right now.
Just visit Life Reimagined to get started. The only thing you have to lose is weight or fear or the excuses that have been holding you back.
And, if you want to earn some big karma points, share the love with your friends just by tweeting this:
What does your reimagined life look like?