yes! you can finally #shareacoke with me!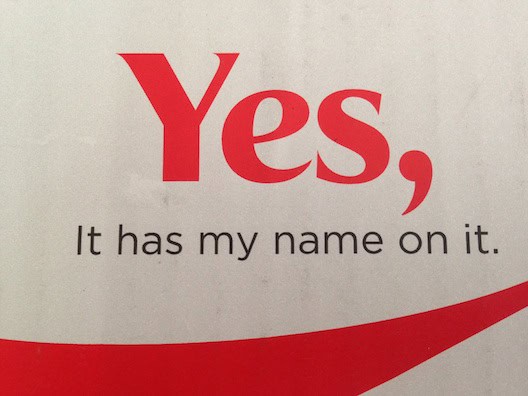 I admit that, as a blogger, I get a lot of cool things. I get great books, movies and products to review and I get to go on all kinds of amazing trips and enjoy one-of-a-kind experiences.
Although I am so grateful for all of these perks, few things have made me as genuinely scream-out-loud-with-excitement happy as the package I received yesterday.
I finally got a Diet Coke bottle with my name on it!
As you may remember from my Viking River Cruise video, I am a Diet Coke fanatic. I often drink it with my Jenny Craig cinnamon rolls for breakfast (I never said I was a good role model) and I'm convinced I may have become a film critic simply to rationalize spending hours in movie theaters eating popcorn and drinking Diet Coke.
You may also remember from my post about the Lois Club, though, that my name is often misspelled or just plain missing from those personalized keychains and stationery you see in souvenir shops.
So, when the #shareacoke campaign was introduced, I fell in love with it and yearned to find my name on a can. I grabbed on to generic words like "Mom" and "Soulmate" because those were the only ways I could participate. Michael and I shared an "Ami" in France, and I related to "Frequent Flyer" on a recent flight.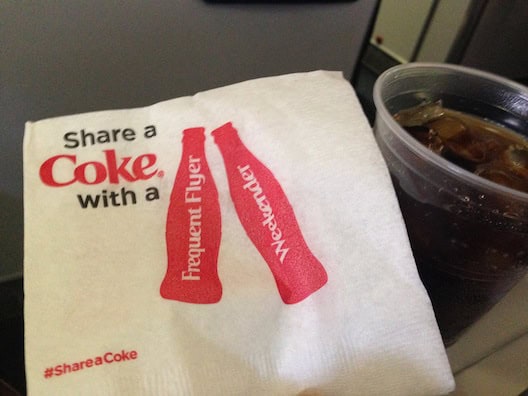 But, inside, I've been begging for a "Lois."
Last week, I received an email from a publicist with a little tease about a surprise she wanted to send me from "a popular, national beverage company I know you love." I Googled her agency and saw it represented Coke, which made sense because I am totally out in the open about my Diet Coke addiction. I couldn't imagine what they were going to send but I appreciated the gesture.
When this showed up — "Yes, it has my name on it." — I started jumping up and down! OMG I was going to finally get a Diet Coke with my name on it!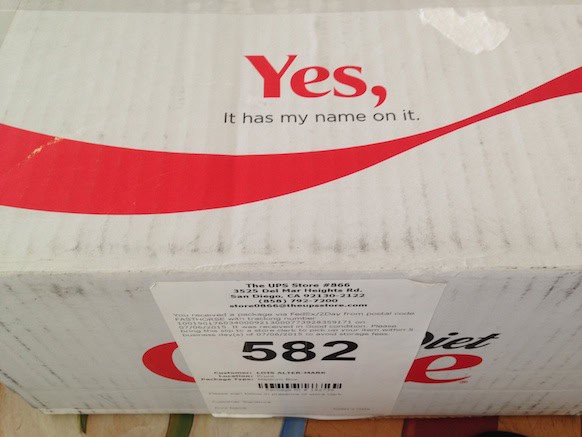 (My daughter, Sara, humored me and acted like she was happy for me but I think secretly she's a little jealous that she hasn't found a bottle featuring her name instead of "Sarah.")
We opened the box and I swear I could hear angels singing as I uncovered the holy grail.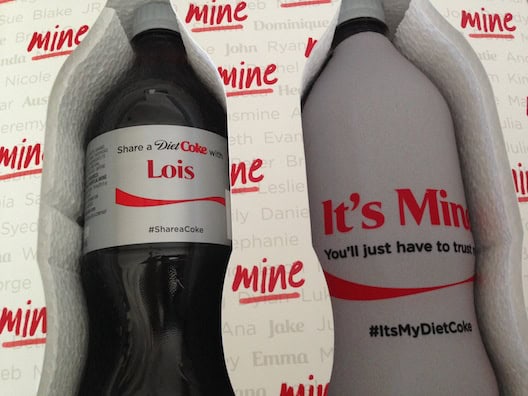 Not only do I have a "Lois" bottle now but I also have this cute little cover that I can zip my bottle into to keep it safe and sound.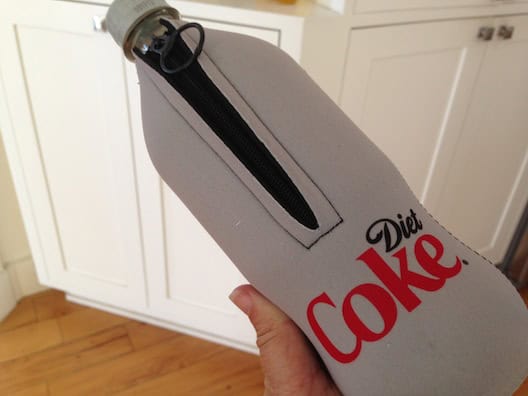 Plus, I have stickers in the official Diet Coke font to personalize more bottles and cans, along with labels and, for my Lois sisters out there, a couple of actual Lois wrappers.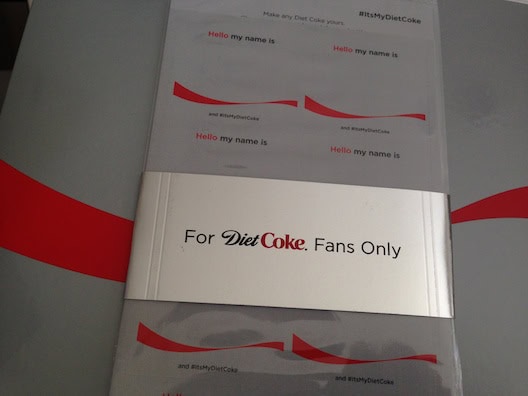 I'll be happy to send labels or stickers to spell your name to a few of you who I'll choose at random if you leave a comment below and Tweet this:
Meanwhile, I'm going to send a thank you note to the nice people at Diet Coke for validating my Lois-ness and then I'm going to take my special bottle out to the pool.
Sorry but, at least for now, I will not be sharing it.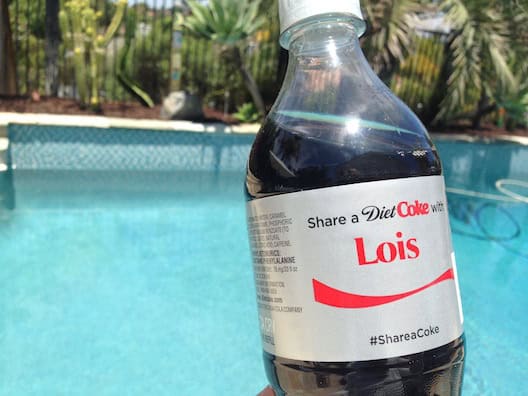 Oh, wait! 🙂