my interview with author linda castillo – plus a book giveaway!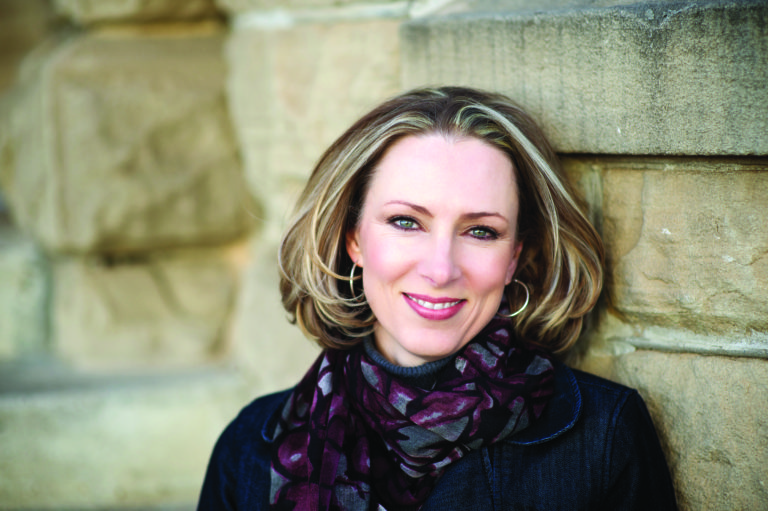 I'm so excited I got to interview Linda Castillo about her new thriller, After the Storm, because I love all her books and pretty much stay up all night reading every time she publishes a new one.
After the Storm is the latest in her Kate Burkholder series, which takes place in Ohio's Amish country. It's another nail biter, and the whole idea of terrible things happening in a society that doesn't even believe in electricity is fascinating.
Read my interview with Linda, then enter to win a copy of After the Storm.
You know I'm such a fan of your books, and I love your Kate Burkholder series. Why did you decide to set these stories in Amish country? Can you talk a little about your own experiences growing up in Ohio, where the stories take place?
I'm so pleased you're enjoying the series. There's no bigger compliment for an author than to hear those words. Thank you!
When I began writing (and before I was published) one of the things I heard consistently from the experts was to "write what you know." Well, I'm from a small farming community in Ohio (population 79.) What could I possibly write about that would be even remotely interesting to anyone? My first job was detasseling corn. My second was at the farm store. Not exactly a fascinating locale for a thriller, right? It wasn't until I made a trip to Amish Country in 2005 that I realized the mundane could be anything but—and Amish Country was a treasure trove not only in terms of beauty and culture, but in terms of this big thriller I'd had in my head for some time. One of the elements I love most about setting a thriller in such a bucolic and beautiful place is the juxtaposition of wholesome and the introduction of evil.
Reading After the Storm, I felt like I was in the middle of that terrifying tornado. Have you ever actually experienced weather like that?
I've always been a weather buff. I grew up in Ohio, but I'm currently living in the Texas Panhandle, which is in tornado alley. While Ohio certainly has its share of violent weather, storms are the norm for the Panhandle. There have been many times when a tornado was too close to comfort. There's nothing more hair-raising than to see a black wall cloud lower and the wail of tornado sirens in the distance.
I've learned a lot about the Amish just reading your books. In fact, my husband recently came back from Ohio and asked me if I knew there was a big Amish population there and, thanks to you, I did! What are some surprising facts you've learned about the Amish?
Writing a series set in Amish Country has taught me so much about the culture. I love reading about the Amish and I love learning new things about them. I've spent some time with a couple of Amish families in the last few years. One of the things that struck me is that while the Amish way of life is different than most Americans, there are also many ways in which we are the same. I'm generalizing, but the Amish have a strong sense of family and community. They draw satisfaction from a hard day's work. They have strong religious beliefs and live by their faith. One of the most surprising—and fun—facts is that sometimes they have a rather wicked sense of humor.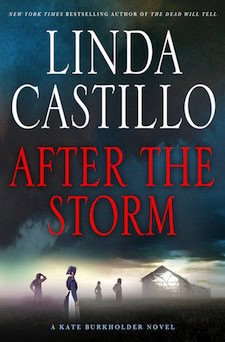 Kate is a great character – strong yet vulnerable – and I would guess that a lot of women can relate to her. Tell us about her. What does she mean to you? How would you describe her?
When I created Kate Burkholder, I wanted to write a protagonist who could immerse us in the Amish culture. I wanted to write from the Amish perspective—and do it correctly. I wanted to create a character who knew what it was like to be different. A woman who had suffered because she was an outsider. People identify with that because all of us, at some point in our lives, have felt like an outsider. Kate's feelings about the Amish culture to which she was born are ambiguous, but there's a part of her that longs for that sense of belonging, of community—but she will always be an outsider. It wasn't until later that I realized Kate doesn't fit in with the English community, either. The place she fits in best, I believe, is with her small police force.
How do you come up with the crimes you write about? Are any of them based on real events? Do you have nightmares thinking up the details?!
I've always had a vivid and rather dark imagination. All of those long days on the farm no doubt. J There's something terrifying about taking the mundane and transforming it into the scene of a crime. There's a scene in After the Storm based on an event I witnessed as a kid on the farm. Of course, in this real life event no one was injured, but I never forgot what I saw and my writer's brain invariably asks "what if . . . ?"
I read your Killer Fan Mail on your site, which was fascinating and horrifying! What was your first reaction when you realized who this fan was? Can you share any other interesting fan mail you've received, even if it's not quite as dramatic?
I love my fans and most of the mail I receive is wonderful. There's nothing more gratifying than to read a letter from someone who loved the book enough to take the time to write and let me know. I read every piece of correspondence I receive. I personally respond to everything I receive electronically. Of course on occasion I receive a negative letter. For security reasons, I never respond to anything from inmates.
You wrote your first novel at 13 – WHAT?!
I love telling this story. I truly believe writers are born. Yes, I wrote my first novel when I was in eighth grade, in pencil, in a spiral bound notebook. The story was about twin sisters who ran away from home on their appaloosa horses. For years, I believed the manuscript was lost, but when my dad passed away a few years ago I found it in his desk. What a treat to revisit that childish scrawl.
What is it about crime fiction that's so intriguing to you? What's the biggest challenge about writing in this genre?
My love of writing crime fiction is multi-dimensional. I love the concept of good versus evil, I despise injustice, and, of course, I love it when the good guy wins! J I also like the idea of pitting my hero against an antagonist who's as intelligent and cunning—and watch her solve the crime.
One of the biggest challenges faced by any writer—particularly with regard to a series— is keeping the material fresh. I'm hyper vigilant about character growth. And of course, I like to keep my crimes creative and interesting.
You are, thankfully for me and all your readers, pretty prolific. Do you always have a story brewing in your head? Can you share anything about your next book?
Thank you. And, yes, I always seem to have a story brewing. I'm currently working on Kate Burkholder #8. What sets this book apart from the others is the change of locale. Kate is asked by law enforcement outside the state of Ohio to infiltrate an Amish settlement after a teenage girl is found frozen to death in the woods.
I'm rooting for Kate and Tomasetti to live happily ever after together. Any hints in that area?
Kate and Tomasetti are such powerful characters; there are situations in which they surprise me. As we all know, real life can get messy at times and I believe these two characters stand in testament to that. In After the Storm, they encounter a hurdle of a very emotional nature and it's a real test for both them. I can't take it much farther than that without venturing into spoiler territory, but I think readers will enjoy it.
Thanks for taking the time to answer these questions. Can't wait to read your next book!
My absolute pleasure. Thank you so much for having me.
Oh, and by the way, that was so nice of you to name the indispensable police dispatcher after me! 
LOL—and did you know she blogs about books on the side?
To win a copy of After the Storm, simply leave a comment below. For a second chance to win, Tweet this:
Contest ends on July 19 at midnight Pacific time. Winner will be notified by return email. Prize can only be sent to a U.S. mailing address.
Author photo credit: Pam Lary