celebrating the costume design of "brooklyn" by rebecca olkowski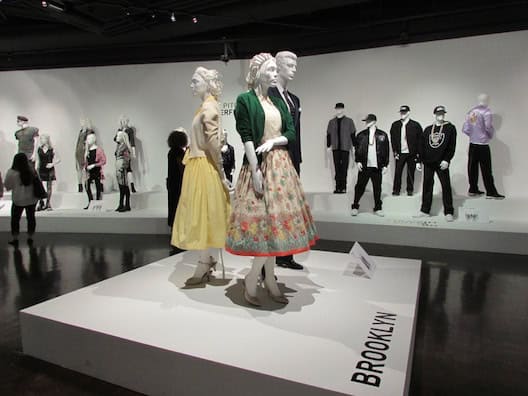 You know how much I loved Brooklyn (which, by the way, should have won something at last night's Academy Awards) so I was very excited to be invited to a cocktail party celebrating its gorgeous costumes with their designer, Odile Dicks-Mireaux and producer Finola Dwyer.
Unfortunately, though, I was out of town this weekend so my fellow blogger, Rebecca Olkowski, stepped in to cover it for me.  If you don't know her — and you should! — Rebecca is an "almost native" Californian blogger, freelance writer, podcaster and 35 year plus professional voice actor. She has a great blog, BabyBoomster.com, and it sounds like she had a fantastic time at this event!
The pain of leaving home and conflicted love in the highly acclaimed and poignant film, Brooklyn, is reflected in its subtle and true-to-life costume design. Saoirse Ronan, who plays the part of Eilis Lacey, leaves her dowdy life in Ireland post-war to live in effervescent Brooklyn. She gradually morphs from a simple and unsure young girl to a polished and confident woman. Eilis's clothing transforms as she does from plain Irish home knits to stylish New York department store attire.
I attended a gallery event for the film at the Fashion Institute of Design & Merchandising (FIDM) in downtown Los Angeles where the costumes of Oscar-nominated and classic films are on display through April 30th. Brooklyn's costume designer Odile Dicks-Mireaux and producer Finola Dwyer were on hand to chat and give their insights on the making of the movie.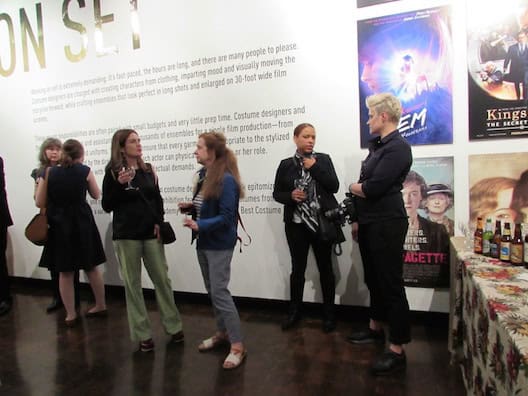 The story was adapted from the book written by Colm Tóibín and inspired by the life of Finola's mother who was Irish. She traveled from New Zealand to Brooklyn in 1951, the year the film takes place. Odile's mother also influenced her costume design through a collection of vintage photos and memorabilia.
Unlike many of the films nominated for costume design, the clothing wasn't flashy. Finola commented, "It's a quieter film and takes an emotional hold on people when they see it. I like doing films where people wear the period lightly because it's more real."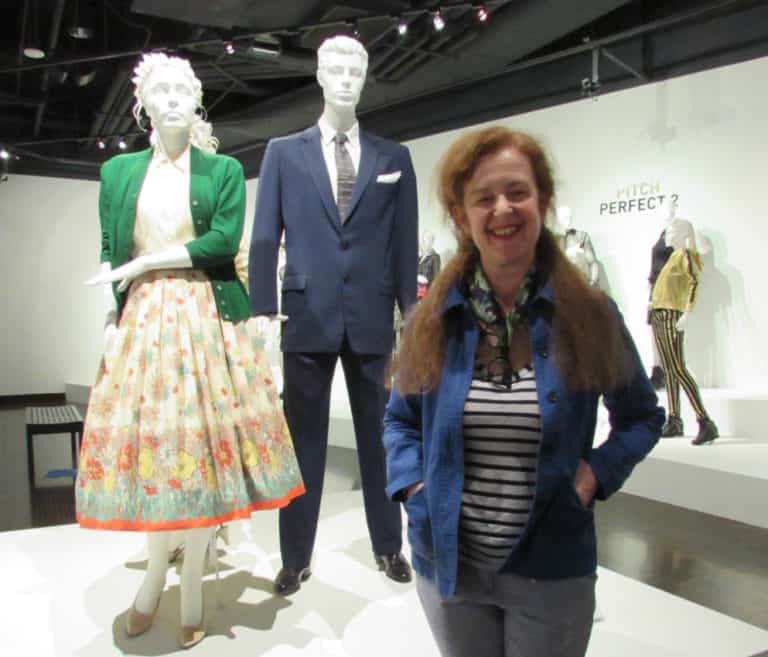 Finola started as an editor before becoming a producer and received a B.A.F.T.A. Award for An Education. She and her producing partner Amanda Posey made history as the first female producing partnership and they were nominated for an Academy Award for Brooklyn. They often employ female trainees in below the line positions to help them move up faster in the film industry.
When asked why they thought the film resonates so well with people, Odile responded, "Because we all leave home. And when we do, relationships change. This happens even if you don't leave countries or continents. There's always that conflict you feel about leaving."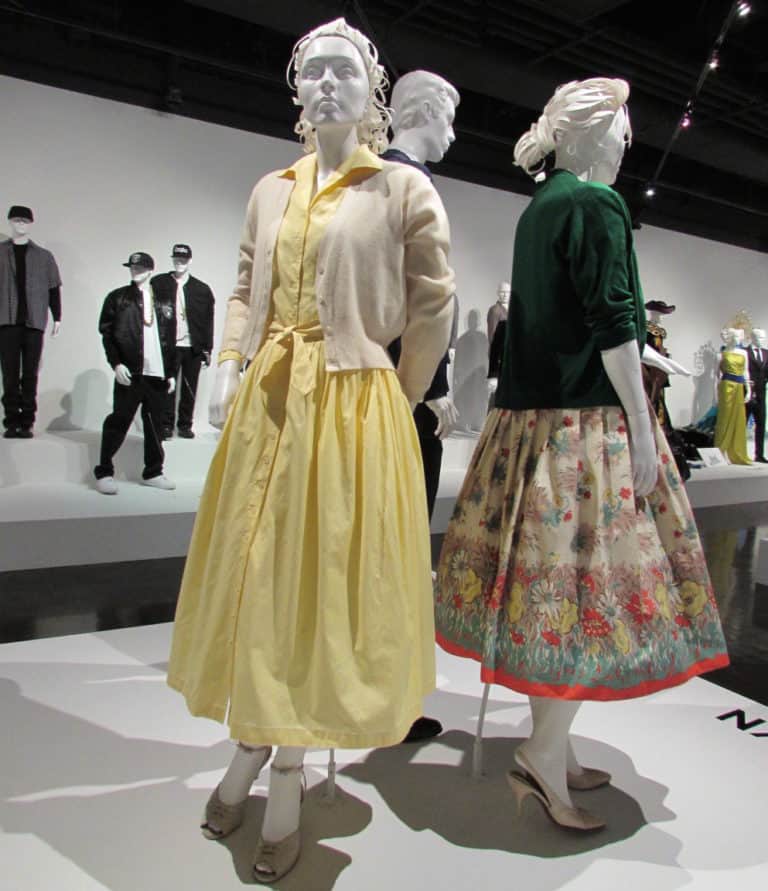 Brooklyn was shot in Ireland, Montreal and New York. Most of the costumes were sourced in London and shipped out. The difference between the clothing in Ireland and those of New York during the early 50's was that Ireland was still recovering from the war. Women would wear clothes that were five years old and would only wear high heels on Sundays, if at all, because they cost too much to re-heel. There was more money and less recovery in the U.S., so clothing colors were stronger and patterns more detailed.
Odile started her career in the theater, doing most of the work herself.  There, she learned to work as a team and feels it's an excellent place to start for anyone who wants to pursue costume design as a career.
Nominated for three Academy Awards (Best Picture, Best Actress, Best Adapted Screenplay), Brooklyn is currently available on Digital HD courtesy of Twentieth Century Fox Home Entertainment and will be out on Blu-ray/DVD on March 15.