celebrating #disneymusic with a "walt disney records: the legacy collection" giveaway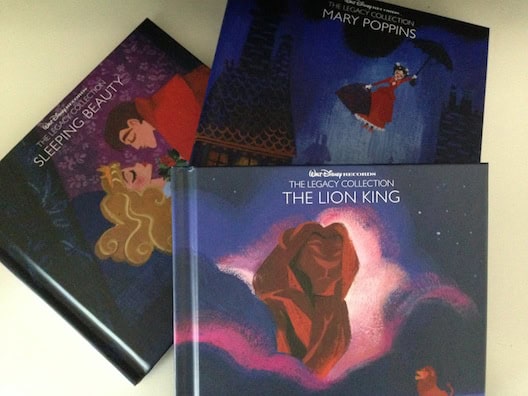 I received a set of the Legacy Collection CDs as a member of the Entertainment New Media Network. No further compensation was received and all opinions are my own.
I rarely write about Disney since my kids have grown and my days as Flicks for Kids editor at NickJr.com are over.
But I will always have a special place in my heart for the classic Disney movies and the songs that literally provided the soundtrack to my kids' childhoods.
I jumped at the chance to review Walt Disney Records: The Legacy Collection, a new line of collectible CDs celebrating the anniversaries of some of Disney's most beloved films (and Disneyland itself), so I'd have an excuse to listen to those songs again even though no one was in the back seat of the car to sing along.
Through 2015, Walt Disney Records will be releasing a dozen CDs, each featuring an original classic soundtrack along with fascinating extra content that tells the story behind the music. Each album will have a distinct look, thanks to new artwork from Lorelay Bove, a visual development artist at Walt Disney Animation Studios. The illustrations are gorgeous, and the collection will warrant a prized spot on a shelf or mantle rather than simply being stored in a drawer.
Three releases in the series are available now, and they pretty much create a scrapbook of our lives.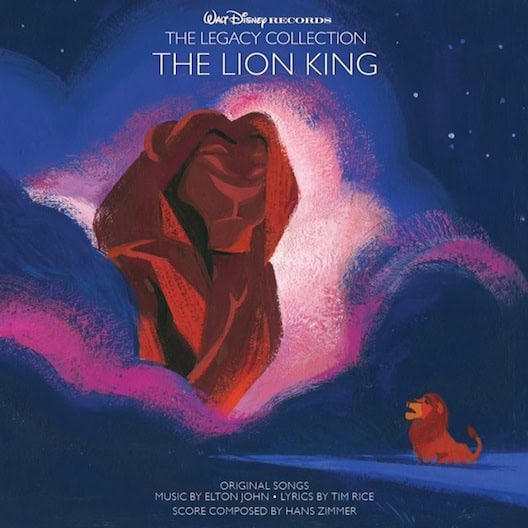 The Lion King celebrates its 20th anniversary with a two-disc set featuring the original motion picture soundtrack, 30 minutes of previously unreleased score, plus liner notes by producer Don Hahn and Oscar-winning composer Hans Zimmer.
We took our kids to see The Lion King at Radio City Music Hall – talk about the big screen! – when it originally came out. At the age of two, it was our daughter's first movie. We had to take her out to the lobby a couple of times but our son, who was almost five, was totally mesmerized.
We listened to and sang along with the soundtrack endlessly in the car, laughing to "Hakuna Matata," discussing death and shivering when Scar warned, "Be Prepared," and waiting to burst in with "not yet!" when Simba boasts, "Everywhere you look, I'm standing in the spotlight."
I just have to hear that first unmistakable note of "Circle of Life" and I'm ready to burst into tears. Honestly, it's all I could think of as we went on game drives in Africa last summer, and it made the whole experience so much more emotional.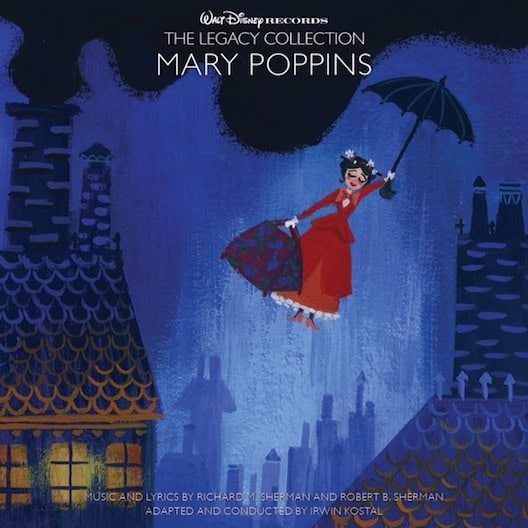 Next in the series is Mary Poppins, celebrating its 50th anniversary with three supercalifragilisticexpialidocious discs featuring the original soundtrack, pre-demos and lost chords, and an amazing disc of archival recordings of meetings held at the studio between author P.L. Travers, the Sherman Brothers and writer Don DiGardo.
If, like me, you've seen Saving Mr. Banks – which, okay, I've sobbed through three times – you will love this.
Listening to the Mary Poppins soundtrack brings back so many memories, both from my own childhood and from watching it with my kids over and over again. We used to sing "A Spoonful of Sugar" whenever we did things we didn't want to do, we quoted Mary's statement that she was "practically perfect in every way," and we ha ha-ed with "I Love To Laugh."
Because of "Sister Suffragette," my daughter did a book report on Susan B. Anthony in second grade, dressing up as the women's rights activist and holding a sign demanding "Votes for Women."
And I have to admit I still get teary every time I hear "Feed the Birds." Sigh.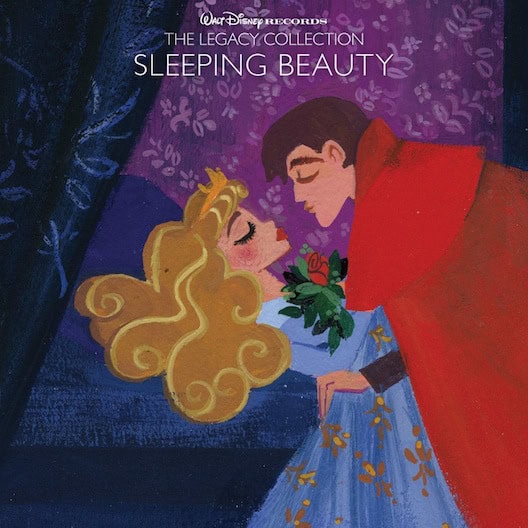 The latest addition to the series, Sleeping Beauty, celebrates the 55th anniversary of the classic movie, which means it's as old as I am!
Sleeping Beauty has taken on a whole new significance because of the recent release of Malefecent, which offered a very different perspective on the legendary story.
The score is beautiful, and I really enjoyed listening to it on its own, although it didn't have the same nostalgia factor for me as the other two. I did find it interesting to read the behind-the-scenes tales and take in some of the beautiful illustrations.
I can't wait for the next releases in the Walt Disney Records The Legacy Collection. Meanwhile, if you see me driving by, wiping my eyes, don't worry. I'm probably listening to The Lion King and realizing there's "more to do than can ever be done …"
For a chance to win all three of these CDs, simply leave a comment below. For a second chance, Tweet this:
Contest ends on October 19 at midnight Pacific time. Winner will be notified by return email. Prizes can only be sent to a U.S. mailing address. If it comes to this blogger's attention that the winner of this giveaway has won on an additional blog for this same prize, this blog reserves the right to chose another winner.