"beauty and the beast" movie review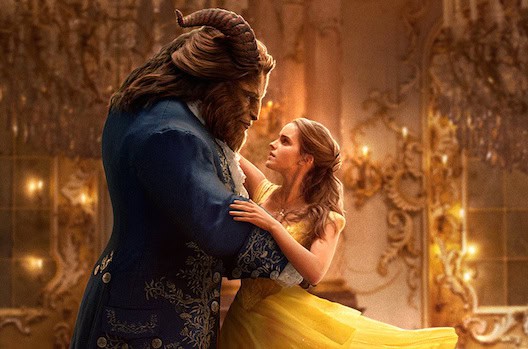 Although I'm going to write 399 more, there's really only one word you need to know about Beauty and the Beast, and that's "magical."
Watching the new live action version of the Disney animated classic in IMAX was one of the most enjoyable and deeply satisfying theater experiences I've had in a long time. There were so many times I wanted to burst into applause. Or tears. Or simply with joy.
The movie is just magical.
From the minute that sleepy little French  town wakes up – "Bonjour! Bonjour! Bonjour! Bonjour! Bonjour!" – everything feels familiar yet fresh. And when Belle appears "with a dreamy, far-off look and her nose stuck in a book," you know Emma Watson was born to take this role.
The perfect Belle, Watson brings the beloved Disney princess into the 21st century with the same feminist perspective that made her a role model for girls everywhere as Harry Potter's Hermione. She is strong and fearless, compassionate and smart.
Every performance is totally on the money, and the musical numbers are a delight. "Be Our Guest" is pretty much perfection.
I don't need to tell you the story of Beauty and the Beast so let me share some of the moments and messages that really stood out to me and that continue to make this "tale as old as time" so relevant today.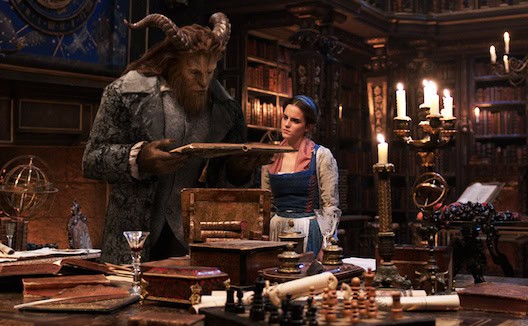 Belle is the favorite princess of every book nerd I know. We all viscerally share her reaction when she first sees the Beast's amazing library. In fact, I could so relate to this, I wrote a piece for USA Today, "Belle Would Be Enchanted by These 10 Lovely Libraries in Hotels."
Belle's love of reading is a vital part of Beauty and the Beast and shows the importance of keeping books – real, physical books – available to everyone.
"Your library makes our little corner of the world feel big," Belle tells the keeper of the books. We understand that her thirst for knowledge is what makes her different. It's also what makes her able to see beneath the surface and not be deceived by appearances.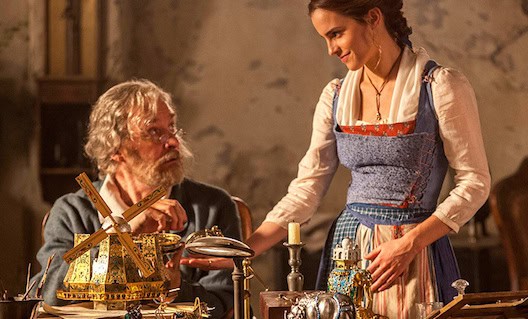 "Small village, small minded," sighs Belle's father, played lovingly by Kevin Kline. And, in our minds, we're suddenly transported to present day, recognizing the narcissistic Gaston and his ability to feed into the town's fear and whip them into a frenzy to "Build That Wall!" "Kill the Beast!" for his own selfish purposes.
Beauty and the Beast gives us hope for our own happy ending.
In the meantime, I'm going to see the movie again to escape into this beautiful, vibrant, musical world where the cutlery sings, love is found in the most unexpected places and the real beasts ultimately get what they deserve.