"the spitfire grill" at north coast rep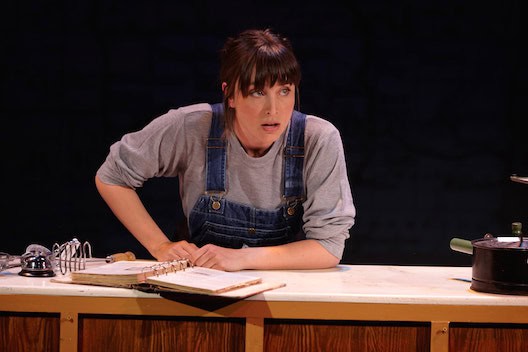 North Coast Rep has raised its own already-high bar with its stunning production of The Spitfire Grill, a folk musical inspired by the 1996 movie starring Ellen Burstyn and Marcia Gay Harden and the subsequent 2001 off-Broadway show presented by Playwrights Horizon.
From the moment Aurora Florence, above, appears onstage as Percy, a young woman just released from prison after serving five years for manslaughter, you know this is going to be a magical show. She's serious and wary yet hopeful that Gilead, Wisconsin, the small town she's chosen to make her home, will be everything she's imagined from the idyllic magazine photo upon which she's based her decision.
Of course, when she actually arrives there, she discovers Gilead's "a place for leaving, not for coming to." Sheriff Joe (Kevin Earley) convinces Hannah (Devlin), the crusty owner of the Spitfire Grill, to give her a job, where's she's not exactly welcomed by the regulars.
Over time, Percy develops a surprising friendship with the reserved Shelby (Meghan Andrews), who helps out at the cafe when a broken leg grounds Hannah. When she gets back to work, Hannah also begins to thaw, and the bond between the three women is deeply moving.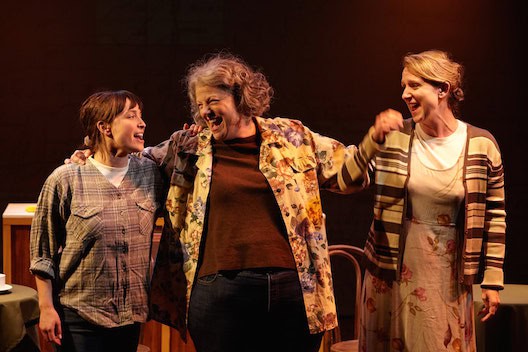 All of the performances are excellent, including Kevin Bailey as Shelby's out-of-work husband, who still yearns for the past when he was foreman of the now-closed quarry; Maggie Carney as the hilarious town busybody; and Matt Thompson, who never speaks but whose character has a profound role in the story.
The Spitfire Grill is an American tale. It's filled with myth and secrets and a strong sense of place. The characters are real and recognizable.
I loved the soundtrack with its soulful country/bluegrass/mountain music twang. The cast members' voices are as powerful as their performances, creating a truly memorable theater experience.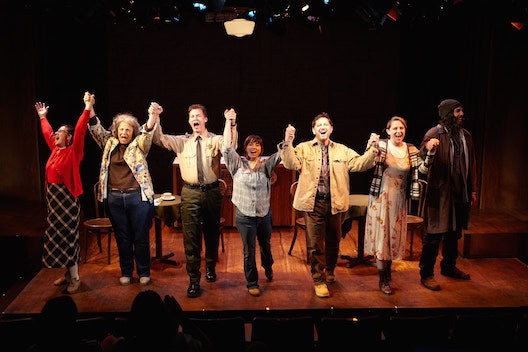 One of the catchy songs announces that "something's cooking at the Spitfire Grill."
Well, something's cooking at North Coast Rep, and it's being served up through July 2. Don't miss it.
For tickets or more information, visit North Coast Rep.
Photo credit: Aaron Rumley