lg front loaders at best buy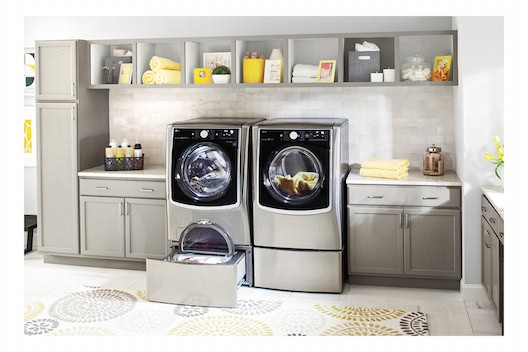 The reviewer has been compensated in the form of a Best Buy
Gift Card and/or received the product/service at a reduced
price or for free.


My friend, Susan, and I were discussing washing machines the other day when we stopped, turned to each other and said, "How can we be at a point in our lives where we find it interesting to talk about laundry?"
That is a question for another post but, for better or worse, we do.
Laundry is actually one of the only chores I don't mind doing, especially since I discovered front-loading machines.
I love my front loader.
In fact, I've loved and used it so much, I think it's time to start looking for a new one. Best Buy, where we literally buy all our appliances and electronics, has a great selection of LG front loaders, and I've got my eye on the one above because of this: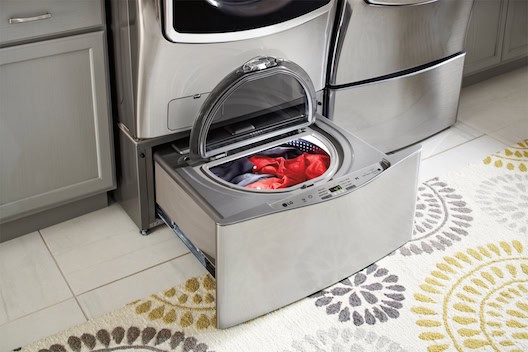 That bottom drawer is called a Sidekick and it's awesome.
How great would it be to be able to throw in a small load of whites while I've got my mongo-sized load of colors going? It would make the whole process so much faster.
Right now, you can even save an additional $150 if you purchase an LG Front Load Washer and Sidekick. You should go in to the store and chat with my friends, the Best Buy Blue Shirts, because they're experts on all of this and can give you a list of benefits of LG Front Loaders.
I can attest to the fact that front loaders clean better and are gentler on clothes. They typically use less water and consume less electricity, and clothes tend to dry faster because the faster-spinning washer keeps them drier during the wash cycle.
Check them out for yourself and let me know what you think. Like I said, I'm always up for a good conversation about laundry.