step up to the bouquet bar for valentine's day!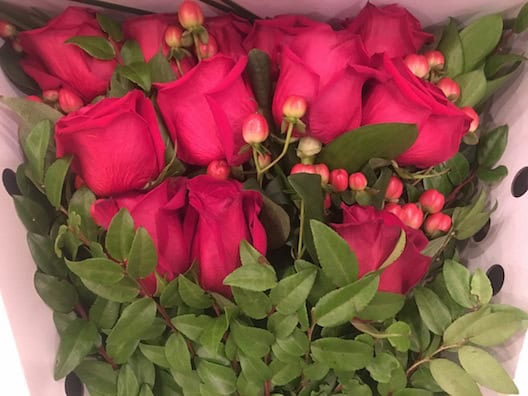 I returned from back to back press trips recently to find the biggest package I've ever seen waiting for me.
Now, I believe that good things come in small packages but I also know that great things often come in gigantic packages.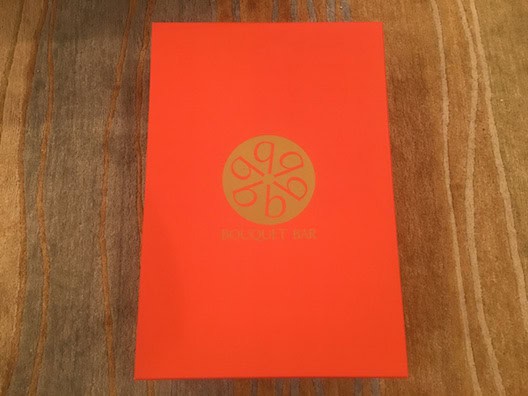 I was especially excited to rip open the box when I saw it was from Bouquet Bar, the new company from David Yusuf and Alex Amidi, the founders of Square Root Designs, the prestigious floral design firm whose arrangements you've probably admired in the lobbies of some of Southern California's most iconic hotels, including the Four Seasons Beverly Wilshire and the Ritz Carlton Dana Point.
But I admit I was also a little nervous because the package had been waiting for me for over a week, and I worried that the flowers would be dead.
Wrong!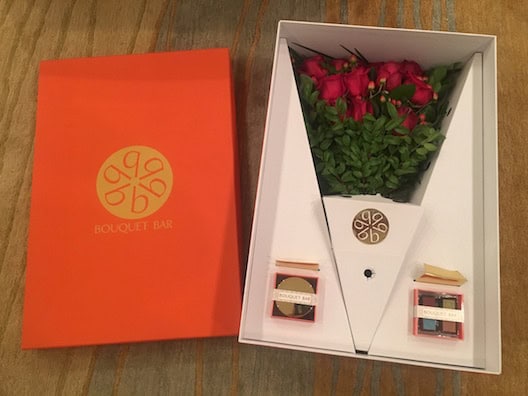 Can you believe they looked this stunning? Trust me, I was shocked, too.
I was also relieved that the package included a little glass vial of plant food and instructions on how to care for the flowers. So, even though I have a black thumb, the roses still look like this yet another week later.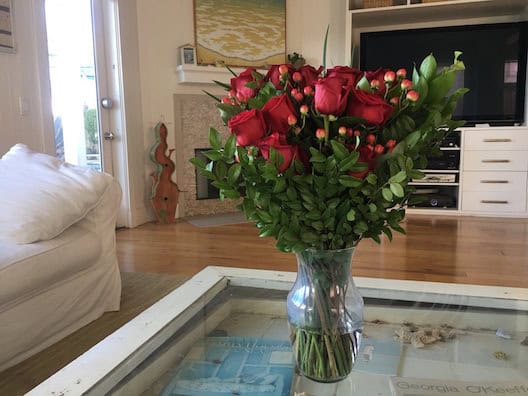 The flowers — which are beautiful and smell so good — would have been enough but this amazing package also came with two sleek little orange boxes which will soon be raising the sophistication level of my office desk.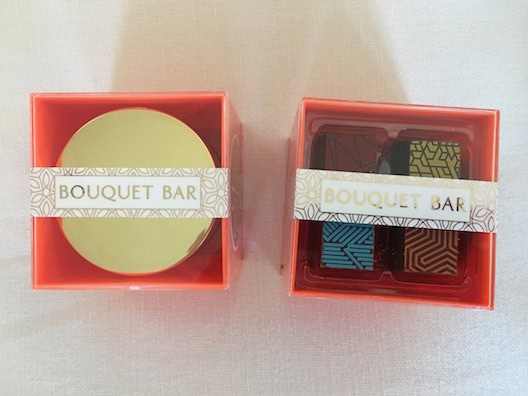 One contained eight delicious and oh-so-pretty chocolates, and the other contained a lovely lavender scented candle. It was like someone had actually taken the time to pick out items just for me.
That's what makes Bouquet Bar so special. Yusuf and Amidi believe that gift-giving is an art, and their curated boxes are definitely works of art in themselves. Just check out their Instagram page.
The Bouquet Bar website offers a variety of options for putting together personalized gift boxes. You can choose from a variety of goodies, including gourmet teas, gummies and nuts, and you can fill three different size boxes.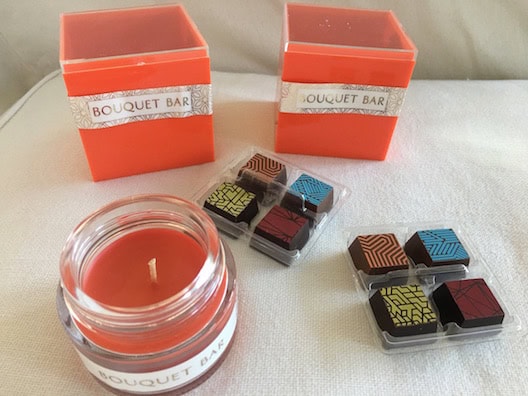 I received the super-luxe Champagne box, and, yes, it did make me feel a little bubbly.
There's no question that Bouquet Bar makes the perfect Valentine's Day gift but I guarantee you it would make any occasion more special. During these stressful times, there's something to be said for ordering a box for yourself in the name of self-care.
My suggestion would be to keep this page open as a helpful hint to that person who can't figure out what to get you for Valentine's Day. Chances are they won't scroll all the way down here anyway once they're sucked in by the photos of those gorgeous flowers. In fact, I'm going to go add another link up there right now so you're good to go. Happy Valentine's Day 🙂