a reading list for a new year, part 2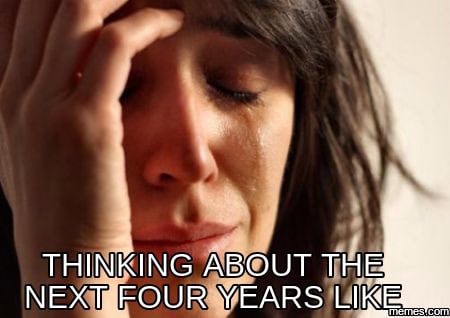 In Part 1, my incomparable bibliotherapist, Rachel, recommended some fascinating but pretty heavy reading to get us through the coming (four) year(s).
Here's Part 2 of her suggested reading list. Start ordering these books now — and while you're at it, pick up one of those new weighted blankets to read under. Maybe they'll help ease some of that anxiety we're all feeling.
Is this going to be a year to focus on non-fiction?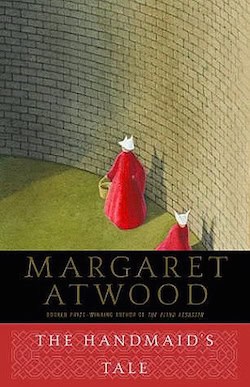 I wouldn't say this is a year to focus on non-fiction. True, a lot of the books I've recommended are non-fiction, but I think this is the year that the classics make a comeback. Whether we're involved in the harsh metaphor that is Jay Gatsby in The Great Gatsby, or focusing on the Brave New World of Aldous Huxley or even the former United States in The Handmaid's Tale, fiction has its place this year. I'm sure there are hundreds of dystopian novels I could recommend for young adults, but maybe we will experience a real life Hunger Games. Let's hope not, but reading gives us knowledge — and knowledge is power. It may be odd to recommend fiction when faced with such a world, but we can learn a lot from fiction. As a manual for the FBI's art crimes unit states, fiction about art thefts is actually really well researched and could actually be true in some cases. So we should never count out fiction.
Let's talk about hope and happy endings. Please.
I was recently reminded of a book that I read several years ago that I enjoyed so much that I'll recommend it now. My Most Excellent Year: A Novel of Love, Mary Poppins, and Fenway Park by Steve Kluger will be sure to put a smile on your face. It is a YA book, but I loved it as an adult. It also has a teen who is gay and comes out to his friend, not knowing what he will think. So it's timely too.
Another book I'd recommend is The Icing on the Cupcake by Jennifer Ross. It has great cupcake recipes in it and — let's be honest — who doesn't want to be in a sugar coma for the next four years? And I think it has a great ending. I won't give it away, but it's not your typical women's fiction ending and I applaud Ross for that.
I'll also recommend Hidden Figures by Margot Lee Shetterly. It's a feel good story and what makes it better is it's true. Also these women are great role models for our daughters and nieces and friends.
We might not get a lot of science talk in the next few years, which is sad but true, so let's read about the world a little to understand more about where we live. I have three books for this. The first is Bill Bryson's A Short History of Nearly Everything. I got this book as a gift a few Christmases ago from a very dear friend. It sounds challenging, but Bryson really has a great way of breaking down complex ideas and making them easy to swallow for non-science people. Next is The Age of Wonder: How the Romantic Generation Discovered the Beauty and Terror of Science by Richard Holmes. I recommended this as a book to read for my book club, which consisted of nine seventy-year-old women and me. They were concerned about reading science, but in the end they really enjoyed it and thought it was a great read. It's amazing to think what was discovered during this time period, considering they didn't have the technology that we have now. My final pick in the science section is what I bought myself for Christmas this year, The Big Picture: On the Origins of Life, Meaning and the Universe Itself by Sean Carroll. This book is easy to read like Bryson's and it's not just about science, but it's about us as humans and what humanity means. It's a deep book for sure, but a great read.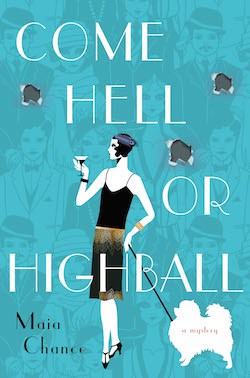 Perhaps some people don't think murder mysteries can be happy or have a happy ending. After all, somebody dies and someone is found guilty at the end of the book, but recently I came across two mystery series that are so much fun I have to recommend them. The first is Maia Chance's Discreet Retrieval Agency series. The first book is Come Hell or High Ball and the second is Teetotaled. I love the roaring twenties and these two books take you back there and the lead is so much fun. She has this dry wit that permeates through the page and I laughed and laughed through the two books in the series. I am hoping Maia comes out with many more. They are delightful. The next is perhaps an odd combination for sleuths, but it involved Henry Higgins and Eliza Doolittle. Yes, that Henry Higgins and that Eliza Doolittle from My Fair Lady. Wouldn't It Be Deadly is the first novel in this series from author D. E. Ireland and I loved it. My mother loved it too. I bought her the audio for Christmas. The other titles in the series will remind you of some of the great songs from the movie. A fun little jaunt, if you ask me.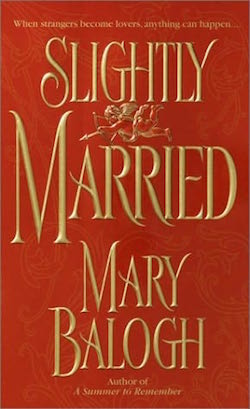 And finally, if you are still feeling low after all of this, I have one more recommendation, Slightly Married by Mary Balogh. It takes place in Regency England, which we all know is one of my favorite time periods and this is my favorite novel by Balogh (which rhymes with Kellogg. She is Welsh after all.) In it, we learn the lesson that one of the most important aspects of life and love is kindness. We often overlook how important kindness is in our lives, but a little kindness goes a long way and during these next four years we will all need a little kindness.