from palate to palette: buick and the nyc wine and food festival!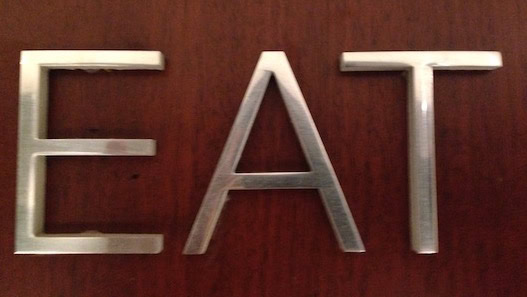 I've loved being a Buick blogger this year and when Michael and I were invited to attend the New York City Wine and Food Festival to learn why a car company would sponsor a culinary event, I knew I was with the right brand.
Cars inspired by food? I'm in.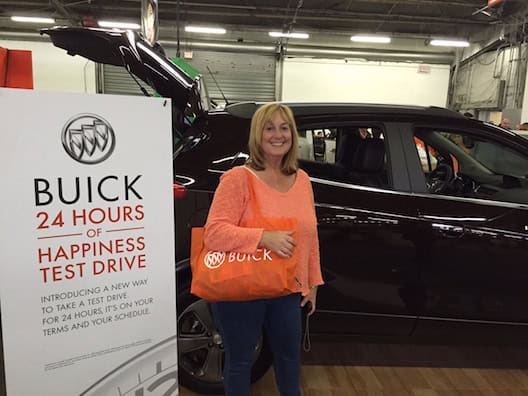 As it turns out, Buick designers actually rely heavily on the 178 million #food tagged images on Instagram to come up with fresh colors for their vehicles.
"We are developing our future vehicles with our customers' passions and interests in mind," said Cathy Black, lead designer, global Buick Color and Trim. "We know our customers are passionate about food and hosting dinner parties for close friends and family. They value the quality time and sharing a good meal. Having this customer insight prompted us to start exploring the culinary world as a source of color and texture inspiration several years ago."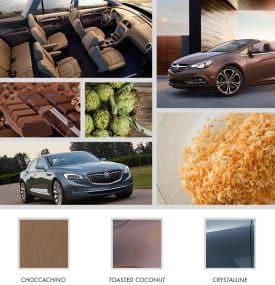 Two great examples of this are the delicious Choccachino interior of the 2016 Enclave and the new Cascada convertible in Toasted Coconut Metallic, which will be available in early 2016.
Or, take the green undertones of the Crystalline exterior color of the Buick Avenir concept that debuted to award-winning reviews at the 2015 North American International Auto Show in Detroit.
The designers were inspired by — wait for it — an artichoke.
"Artichokes have a beautiful color," said Krysti Murphy, creative designer, Buick Color and Trim. "When we look at that type of vegetable, we take the green tones and desaturate them, creating more of a silvery green by adding metallic flakes. This creates a richer, more wearable color."
Don't you love this?!
With a whole new perspective, Michael and I ate our way through the Food Festival. Between bites, we came up with colors for future Buicks. I'm sure the designers will be so grateful.
Unfortunately, my pictures aren't very good because I was more concerned with tasting than taking photos but, really, do you need to actually see samples of Nutella French Toast to know how good it is?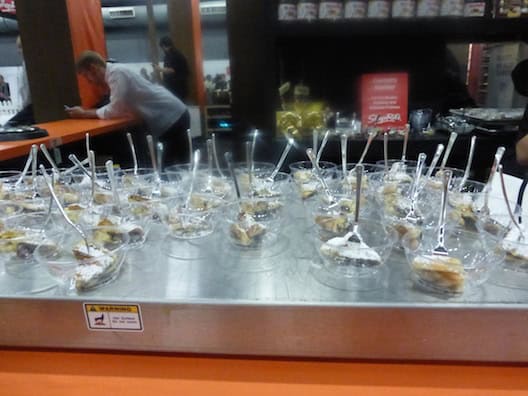 Bagel (exterior color) with a shmear (leather interior) would be perfect for New Yorkers who retire to Arizona.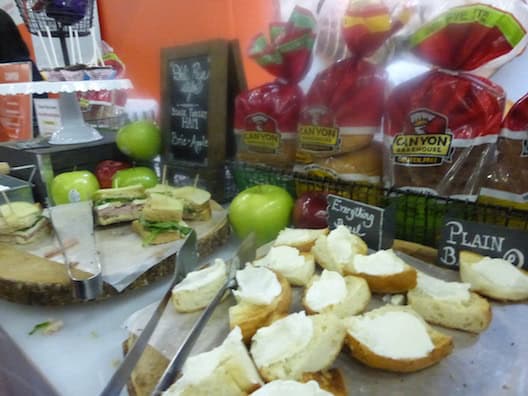 And what about these Mariebelle chocolates? Rich, dark browns and creamy beiges are always in demand and those pretty, pastels could start a whole new trim trend.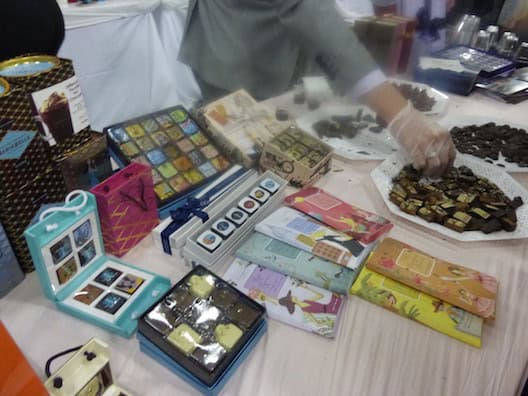 But my favorites were, of course, the donuts. Oh, the donuts.
We started the day with breakfast at the Hudson Hotel, which my beloved Buick obviously chose because of the Continental buffet (and because of the EAT sign, above, that graces every guest floor) which features treats from New York's amazing Donut Plant.
I would buy a car in either of those colors in a second.
Plus, the Buick booth itself gave away scrumptious pumpkins donuts. They obviously know their audience.
While we were at the Buick booth, Michael and I took this awesome photo demonstrating our cooking skills.
Then we went back to the hotel, where we cooked up some more great ideas based on all the goodies we received during the day.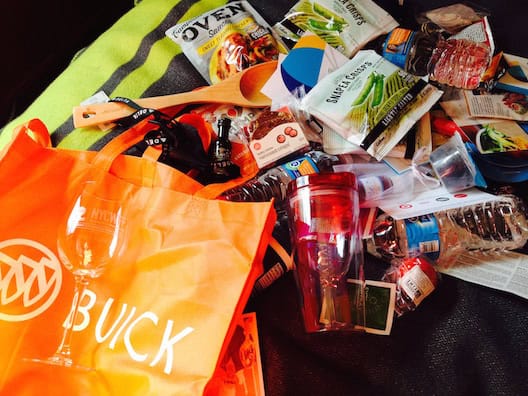 All in all, we had a fantastic and educational day at the New York Wine and Food Festival.
And as Buick debuts its 2017 colors, we will be watching carefully for the Donut Collection. Remember you heard it here first.