california dried plums help support healthy bones!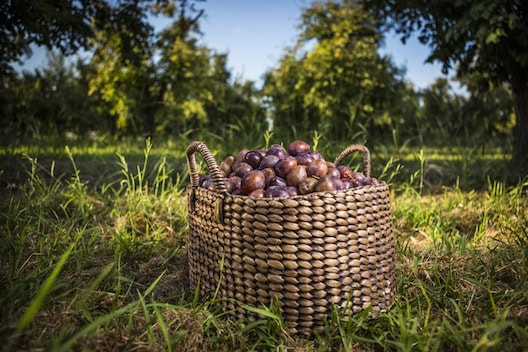 This is a sponsored post. All opinions are, as always, 100% mine.


Is there anything better than discovering that something that tastes delicious is actually good for you?
Because that so rarely happens, I was thrilled to learn that California Dried Plums, a.k.a. prunes, help support healthy bones, which is especially important for midlife women.
Before you make that face, taste them for yourself. These are not your grandmother's prunes! Plus, they're so good for you!
In fact, research suggests that eating two servings (about 100grams or 10 to 12 dried plums) may improve bone mineral density (BMD) and slow the rate of bone turnover in post-menopausal women.
And, according to additional research, eating half that amount — just slightly more than one serving, about 50 grams or 5 to 6 dried plums — may help maintain bone loss in post-menopausal women.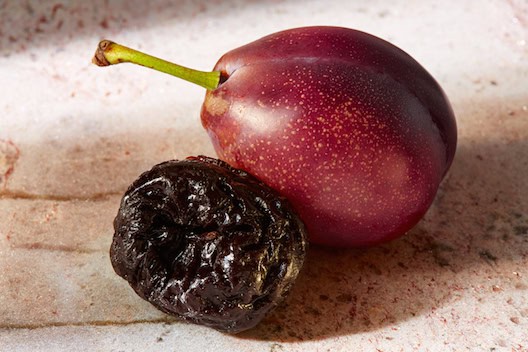 We know that Vitamin K helps improve calcium balance and promotes bone mineralization, and a 40gram serving of dried plums (4-5 prunes) is considered an excellent source of Vitamin K, providing 30% of the 80mcg Daily Value.
California dried plums contain vitamins and minerals such as potassium, copper, boron and vitamin K which may have bone protective effects. Incorporating them into your daily food choices may support healthy bones — and is such an easy way to get these nutrients.
Living in California, I found it interesting to learn that 99% of the country's dried plums – and 41% of the world's supply — are produced right here.
I love these little packs and the fact that, at 100 calories per serving and naturally cholesterol-free, these babies truly are The Whole Package!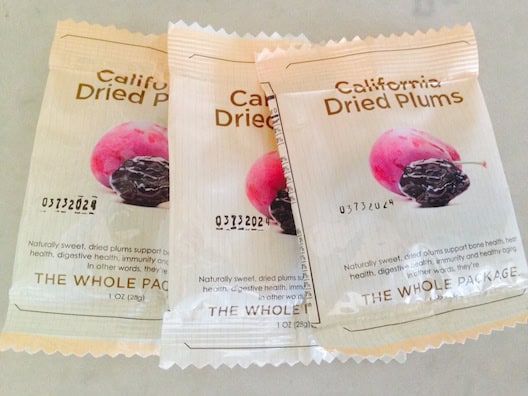 Not only are dried plums a naturally sweet, convenient and nutrient-dense snack but they're also a versatile culinary ingredient. I like them straight from the package but you can find lots of recipes for creative ways to incorporate them into everything from salmon to brownies (really!) on the California Dried Plums culinary website.
Emerging research suggests dried plums support healthy bones, and may also support heart health, digestive health, immunity and healthy aging. Wow!
Now that I've boned up on the benefits of dried plums, I'm going to do the smart thing – and go snack on some!
"I am participating in a VIN campaign for California Dried Plums. I am receiving a fee for posting; however, the opinions expressed in this post are my own. I am in no way affiliated with California Dried Plums and do not earn a commission or percent of sales."