You are here:
Home
/
Social Good
/
Causes
/
celebrate national family caregivers month with random acts of kindness
celebrate national family caregivers month with random acts of kindness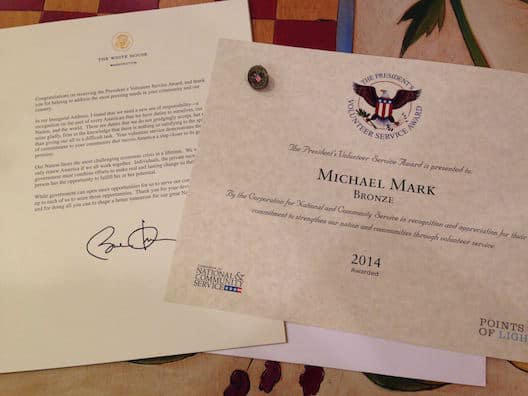 November is National Family Caregivers Month — the perfect time to acknowledge and celebrate the 40 million unpaid caregivers in the United States.
Surprisingly most caregivers — those who attend to someone else's daily needs — are not paid professionals but are simply family members or friends who are also working and managing their own families at the same time.  For many, the caregiving role starts with simple things like scheduling a doctor's visit or helping with daily errands, but gradually expands over time, until it becomes a major commitment in their lives.
These caregivers admit their lives have changed with this new role, often for the worse. One in five say they are unhappier and one in three say they feel sad or depressed.  That's why AARP has created a community where caregivers can connect with experts and other caregivers and find information and tools.
This month, the Ad Council and AARP are kicking off a fantastic Random Acts of Kindness for Caregivers campaign, designed to show caregivers they're valued and appreciated.
Getting involved couldn't be simpler. All you really have to do is identify a caregiver in your life and do something nice for them.
My husband, Michael, is a volunteer hospice worker at LightBridge Hospice & Palliative Care in San Diego — and it's one of the most rewarding things he's ever done. He genuinely loves helping his patients at this crucial time, and I'm so proud of him every time I hear one of their family members tell him how much his care has meant to them.
LightBridge acknowledges its volunteers regularly and when Michael received that letter and certificate from President Obama, above, he was really touched by it.
Honestly, it takes so little to make a caregiver feel appreciated, and AARP offers easy suggestions for random of acts of kindness.
Plus, if you share your story and a photo, you'll be entered to win a cash prize. Check out AARP's Caregiver Kindness website for more information and to submit your story.
I hope you'll take a minute to help spread the news about this important initiative by Tweeting this:
Let's make sure we care for our caregivers!
This is a sponsored post on behalf of Element Associates and Midlife Boulevard.