the gift(s) of the mazda cx-5 grand touring awd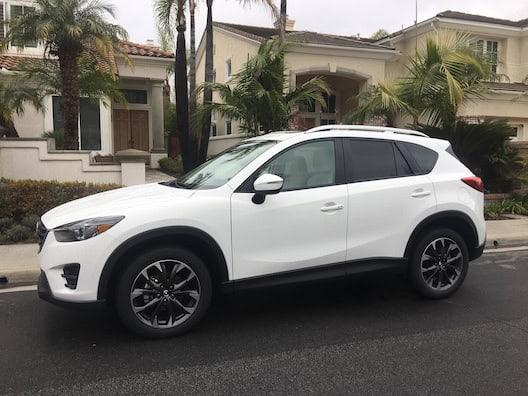 I have to admit I felt bad when I saw my husband's reaction to the Mazda CZ-5 Grand Touring AWD as it pulled up in front of our house.
Oh, it's not that he didn't like it. In fact, it was quite the opposite.
His face lit up and I had to run in front of him to prevent him from hugging the driver and thanking her for delivering what he believed was a surprise birthday present for his big 6-0.
Unfortunately, it was not.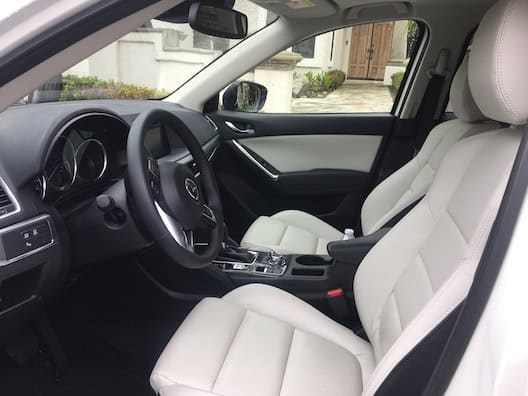 The only way I was only able to get him over his disappointment — which was even greater when he saw the plush interior — was by assuring him we had the car to drive to our heart's content for the next week, which would include his big birthday celebration.
Whew.
The Mazda CX-5 Grand Touring AWD does offer many gifts to drivers. Here are a few of my favorites:
Rear camera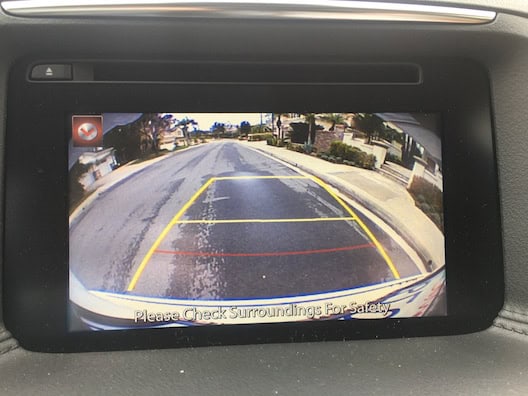 This has become a necessity for me, especially since I like to back into parking spaces and I'm definitely challenged when it comes to parallel parking, as you can tell from the evidence above. I love the rear camera on the Mazda CX-5 because the lines make sense to me, and maneuvering the lines to match parking spot lines is almost like playing a video game. It makes it so much easier.
Navigation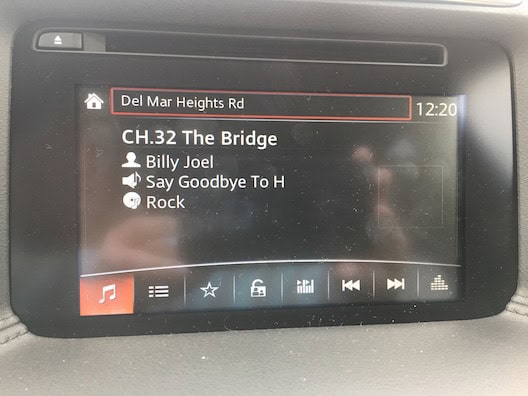 An interesting feature of the Mazda CX-5 is that, even while we're listening to our middle-aged 80s station, it lets us know what street we're approaching. See where it says Del Mar Heights Road? This was a surprisingly helpful touch when we got carried away singing along to the music and weren't paying attention to street names.
Touch screen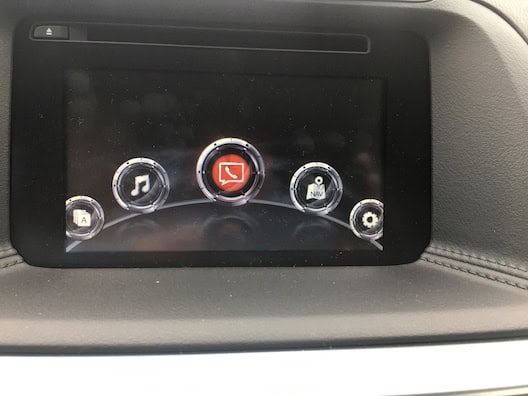 I happen to like touch screens and find them so much easier and safer to use when driving. The 7 inch color touch screen in the Mazda CX-5 is pretty self-explanatory and the graphics are simple to understand.
Multi-function Commander Control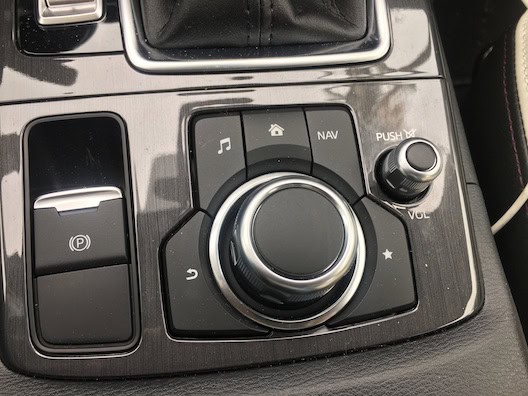 In theory, I love the idea of Commander Control — I mean, who doesn't want to take charge like that? — but, honestly, it was a little confusing to me to have to do some things on the touch screen and others this way. That being said, I can see how people will really like this. As the week went on, I was able to take my eyes off the road less and less as muscle memory kicked in and my hand knew where to reach to change the volume or switch from the radio to my iPod. It also took a little while to get used to the fact that the parking brake was controlled electronically.
The Mazda CX-5 is filled with safety features like my beloved blind spot detectors, and comfort features including heated seats — which we use more than you would expect in Southern California.
But best of all during this big birthday week? Although Michael was sad that the Mazda CX-5 wasn't one of his gifts, he was very happy that it was roomy enough to hold all the goodies that were.