start 2016 off right with the "choices" notebook!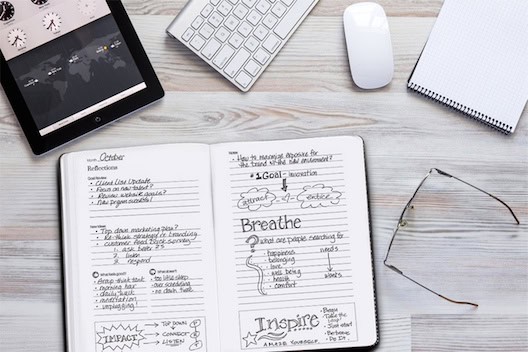 I am such a paper girl, I still swear by my Filofax.
I love notebooks and journals and planners, and I can't imagine ever relying strictly on my phone or computer to organize my life. I need to see things laid out on paper.
So when my fellow blogger, Kimberly Montgomery, told me she was launching the Choices notebook, I was immediately in.
According to Kimberly,  "It's a 12-Month Planner designed to help goal-oriented, successful people enjoy today and remember to live in the moment.  So often, high achievers are so focused on the goal, they give up happiness today in a mad race for 'success.'  This planner strives to help everyone appreciate every day."
This labor of love was three years in the making and Kimberly's passion for it is obvious.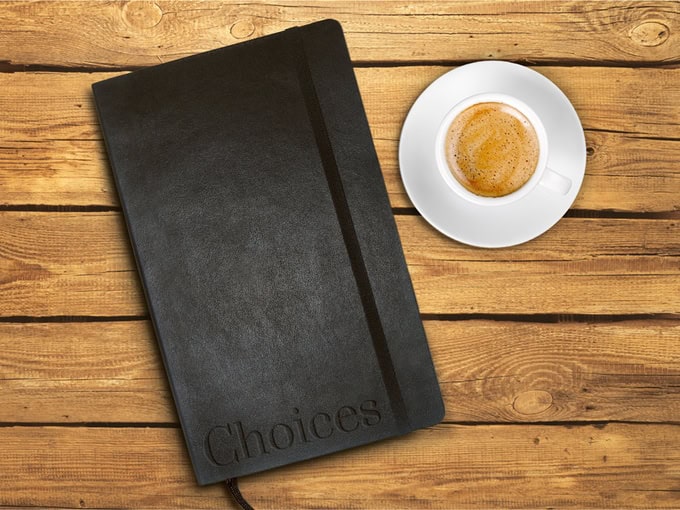 I printed out a few sample pages to test, and I'm hooked. So much more than a planner, the Choices notebook has made me aware of my real goals — the ones that make me happy and fulfilled — outside of my jam-packed daily, weekly, monthly schedule of chores, appointments and deadlines. Best of all, it's made me put my ideas, dreams and wishes on paper, which, I've found, is often the first step to making them actually happen.
I love that.
The Choices notebook includes lots of features that make it special — and effective — like:
prompts for actions and attitudes that are proven markers for true happiness
an area to note what's working and what's not working
pages for notes
pages for creative ideas
pages for mind mapping
perforated pages to tear out!
a ribbon marker
magnetic page markers that can be placed anywhere along the edges for specific markings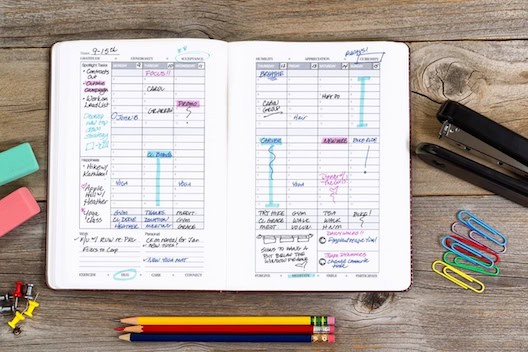 This is a great way to jump start the new year, and I hope you'll check out Kimberly's Kickstarter page, where $24 gets you your own Choices notebook.
Kimberly has also generously offered to give away Choices notebooks to three lucky Midlife at the Oasis subscribers once the campaign funds. (If you're not a subscriber, first sign up for my weekly newsletter in the right sidebar of this page.)
For a chance to win, simply leave a comment below. For a second chance, tweet this:
Contest ends on November 8 at midnight Pacific time. Winners will be notified by return email. Prizes can only be sent to a U.S. mailing address.