konenkii subscription box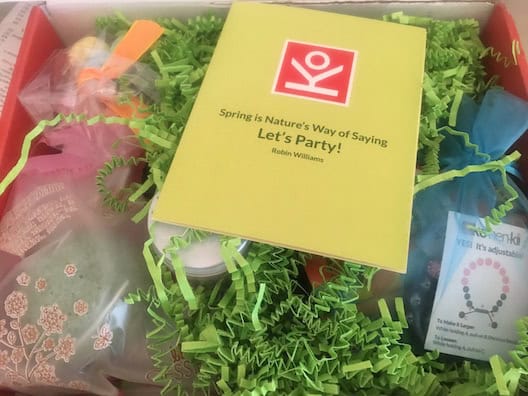 I LOVE subscription boxes. I mean, is there anything better than opening a box full of carefully-curated surprises every month?
So, when The Social Butterfly Co. invited me to review Konenkii — a quarterly gift box created specifically for women over 40 — I said yes (duh) and have been checking my mailbox every day since.
Then, yesterday, eureka! My bright red spring box arrived!
I probably should have done some dramatic unboxing video since that seems to be a trend but I was too excited to wait.
The theme of this box is "Embrace Color," and it's filled with pretty, pastel-y treats. According to their website, Konenkii was "born from a passion to support modern women to age fearlessly and have some fun along the way." Every item is intended to ease, educate and empower, and I had a blast taking out and exploring each one.
Here's what was included: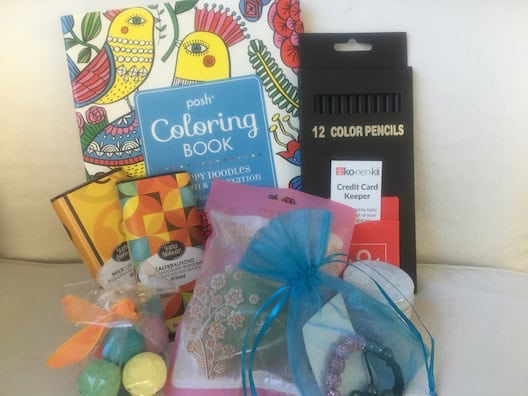 The Whipped Soap Sugar Scrub smells delicious and is something I will definitely be using on my dry skin. I'm also eager to try the Green Tea Konjac Sponge which, apparently, Asian women have been using for centuries.
Because the sugar and green tea got me drooling a little, I was very happy to pull these out of the box.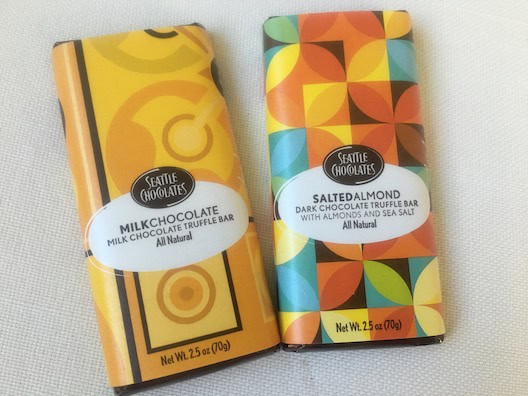 I am a chocolate-salted almond fanatic, and I can guarantee you that one will be consumed before this post even goes up. Sorry, Michael.
What he will definitely be excited about, though, are the organic flower bombs which you just throw and grow. Although he's got the green thumb in the family, I'm the one usually throwing around the F-bombs so this will be a great bonding activity for us.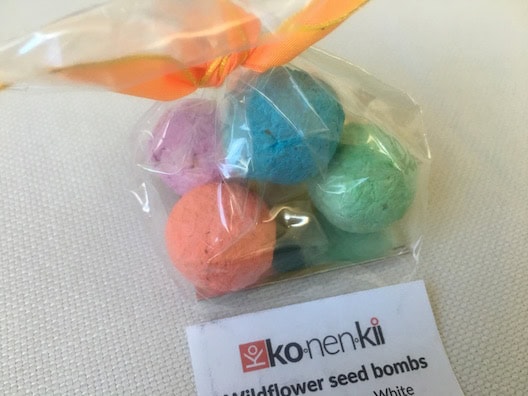 Then there's this: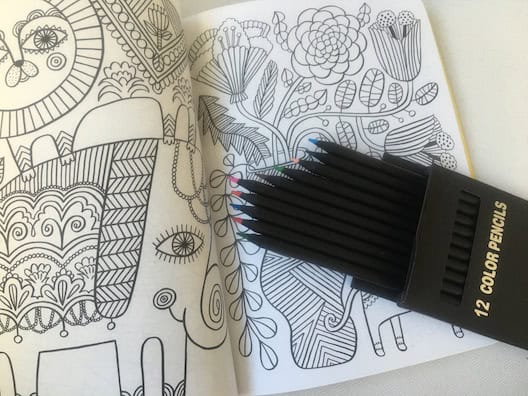 Okay, if you're my friend on Facebook, you know what my experience has been with adult coloring books. Let's just say it isn't pretty. But, because this seems to be the biggest thing in the world right now and psychologists/scientists/my friends are saying how great coloring is for you, I will give it another go. Especially since I now have all these nice pencils. I'm just going to assume it must have been the crayons that messed me up before 🙂
Tucked inside the Konenkii box was this little credit card holder that you just stick to your phone so you can go running, if you're so inclined, or, if you're me, you can just leave your big bag at home and go shopping. This will definitely save my shoulder.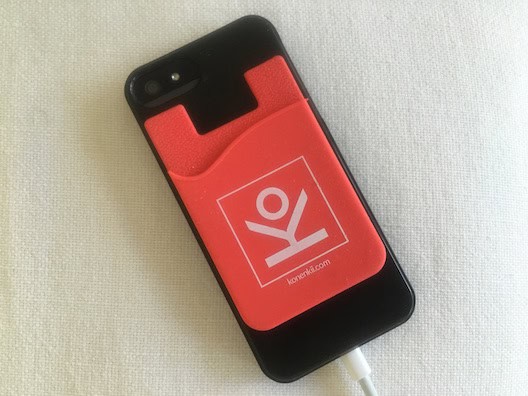 There are two things in the box that I won't be using, although I can appreciate why others would. There are four recipe cards. Need I say more?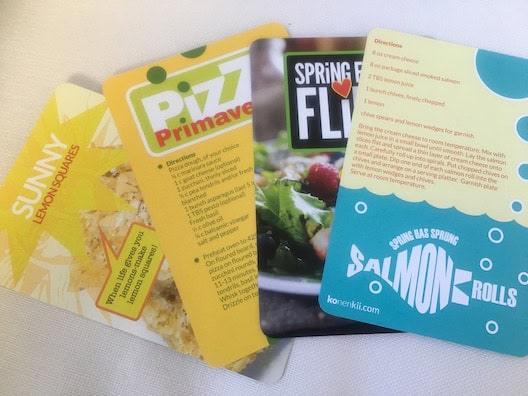 There's also this Shamballa bracelet. I am all about the idea of it — "Shamballa is a mythical place where we find our true selves," it says in the cute little booklet that comes in the box — but my true self is not quite this shiny. My mom's is, though, so I will be gifting this to her.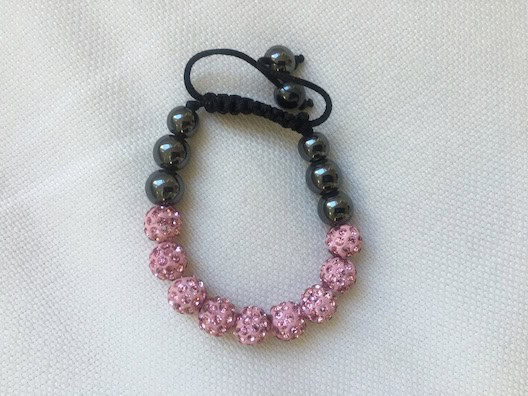 This was such a fun and delicious (I told you that chocolate bar wouldn't last) box, I'm still smiling, surrounded by my new goodies.
I will be now sitting at my mailbox waiting for my Konenkii summer box …
Konenkii is generously offering Midlife at the Oasis readers a $10 discount on any subscription. Simply use coupon code OASIS10 on the Konenkii website. Follow Konenkii on Facebook and Instagram.