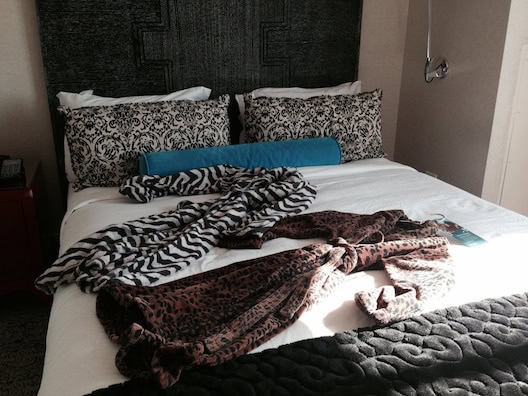 Can you guess from this picture which hotel we stayed at in Los Angeles last weekend?
Just one glance at those signature Kimpton robes and I always feel right at home.
What makes Kimptons so special — well, one of the many things that makes them so special — is that each hotel somehow manages to feel intimate and local by staying true to the specific city in which it's located while still maintaining the high standards of the largest chain of boutique hotels in the country.
The Palomar in LA does that with beautiful, contemporary design — no one mixes patterns, colors and eclectic pieces of furniture together better than they do — and this stunning view of the city from our windows. [Read more…]